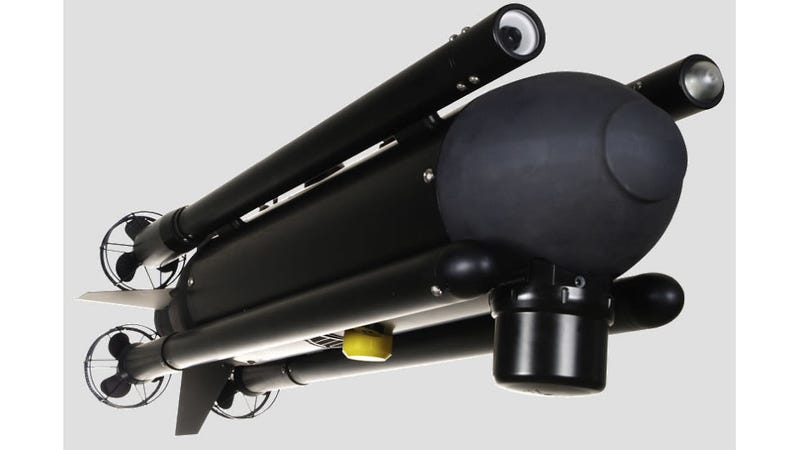 With tensions between Iran and the West rapidly rising over the nation's secretive nuclear technology developments, both sides are rattling their sabers.
The UN has increased banking and energy sanctions, and Iran has responded with threats to mine the Strait of Hormuz and choke off a fifth of the world's oil supply. Well, the US is having none of that. The Navy has just announced that it will ensure that the Strait remains open by any means necessary—including blowing up Iran's mines with smaller, American drone mines like the SeaFox.
Built by Altas Elektrik, a conglomeration of ThyssenKrupp (the coffee maker guys) and EADS (a major aerospace contractror), the SeaFox is a semi-autonomous, single-serving UAV mine hunter. It measures roughly four feet long and weighs just 88 pounds, including the large shaped charge attached to its nose, with a range of 3200 feet and top speed of six knots.
After an Avenger sweeps the Strait for potential subsurface mines, the ship's crew can simply toss a SeaFox overboard. The submersible's integrated homing sonar will autonomously guide the UAV back to the underwater objects the Avenger found for further investigation. When the SeaFox approaches one of these objects, it's on-board CCTV feeds live images back to the human controller via a fiber optic line. If the object turns out to be a mine, the SeaFox (at its operator's behest) will ram the mine, detonate its explosive charge and destroy both the mine and the $100,000 submersible itself.