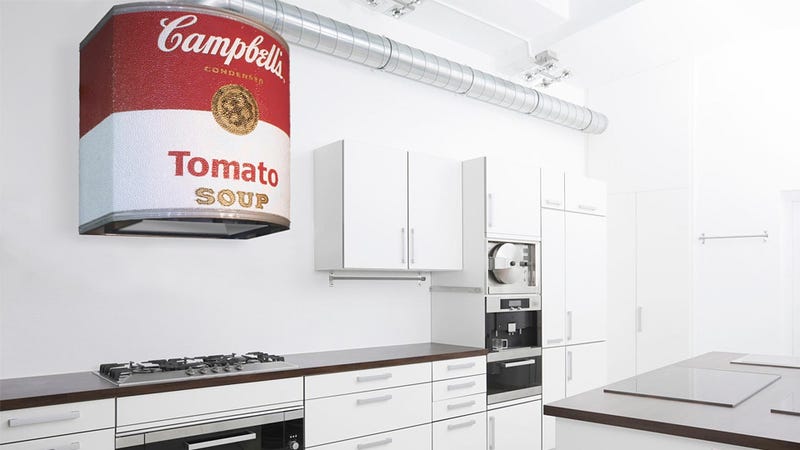 A metalworks shop in Savannah, Georgia, created this custom one-of-a-kind rangehood for a client, turning one of artist Andy Warhol's most recognizable pieces into a kitchen appliance that serves as the focal point for the entire room.
But, like with Warhol's work, this rangehood was met with both critiques and huzzahs from the Gizmodo staff. Here's how it was received, with much skepticism, in our chatroom:

So what do you think? Is this mashup of pop-art and utilitarian gadgetry a win, or a complete eyesore that will have people questioning your design sensibilities?