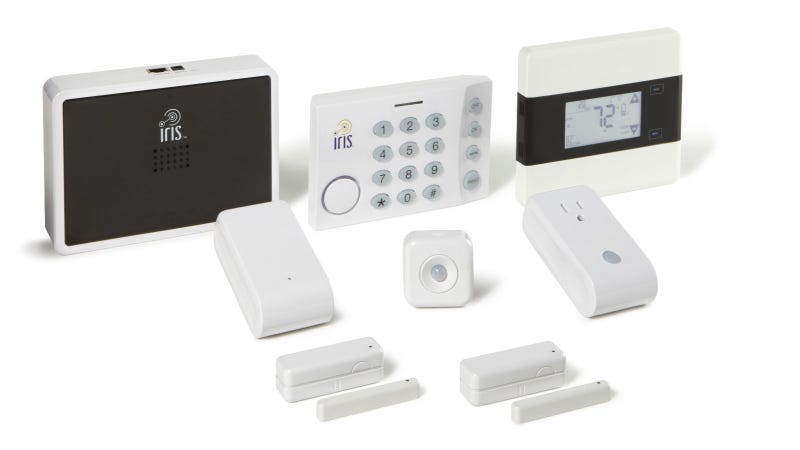 Ok, so Rosie the Robot may still be a few iterations away, but the rest of your house, from your doorbell to your toaster, is about to get much, much, smarter.
The main problem with existing home automation systems is that there is no agreed-upon standard. Most every company in the market employs a proprietary command system atop either a zigbee, z-wave, or wi-fi connection, none of which can interconnect. That means unless you want to build and program your own Arduino controllers, you're going to be stuck with buying a whole bunch of disseparate, niche systems—one to your smart doorknob/deadlock, another for your home security system, another for your smart garage door, and so on. Lowes announced today that it's rolling out a new all-in-one home security and automation system, dubbed the Iris, that will be able to integrate with and control any home automation device that runs on at least one of the three industry standards.
No that's not Siri backwards—well, it is, but not intentionally—it's a smart phone-controlled, home-wide C&C system. But who's got the patience and drive space to install up to a dozen or more individual apps to control singular functions in their house?