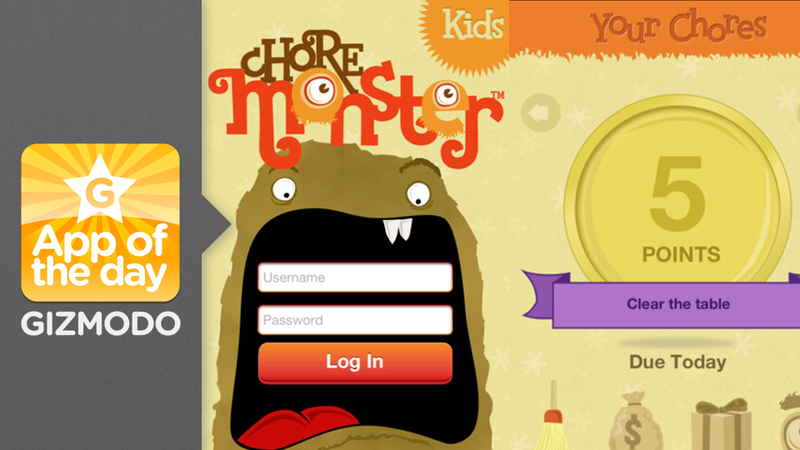 Make the bed, clean your room—chores are no fun, no matter how old you are. But ChoreMonster is trying to make them a bit more enjoyable for parents and kids.
ChoreMonster lets mom and dad assign chores with certain point values. Once kids amass a certain number of points, they can redeem them for IRL rewards—a trip to the zoo, an hour of TV, whatever. Parents can also manage these duties on the ChoreMonster site.
Billy might not want to wash the dishes. Sally might argue that it's Billy's turn to walk the dog. But a little bribery never hurt. If there's actual prizes involved, parents might avoid some of those needless tantrums and squabbles. On top of that, it's a pretty cute idea, not to mention a tactic that parents have been using since the beginning of time, translated into an adorable, colorful app.

ChoreMonster
Download this app for:
The Best:
Real rewards
The Worst:
A bit cheesy for older kids