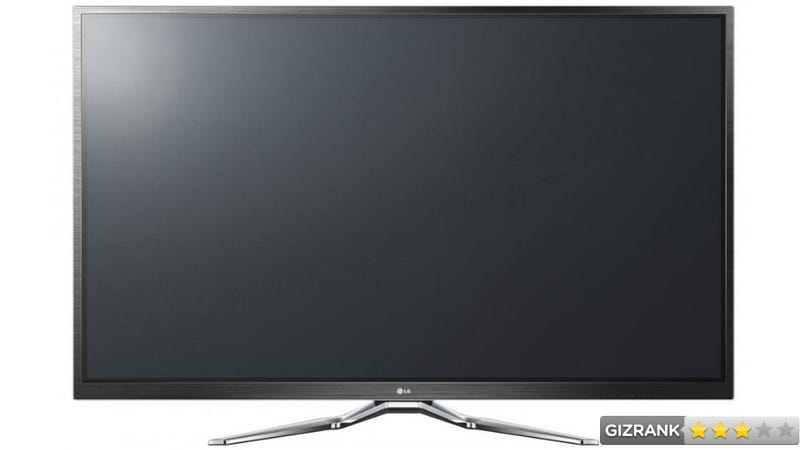 Panasonic and Samsung make some sweet plasma TVs. The newest LG, the 9700, is definitely an improvement over the company's plasmas to date. But can it maintain the pace set by its competitors?
What Is It?
A 50" 3D Plasma television from LG.
Who's It For?
Viewers who don't mind a picture that looks artificially smoothed and lacking in vibrant color.
Design
The matte screen is surrounded by a 1-inch black side bezel and 2-inch bottom. The 60 pound display is mounted on a flying V base-stand, which minimizes its footprint.
Using It
Installation is simple enough, requiring seven screws and an assistant. Setup is automatic, aside from entering your network password.
The Best Part
Bright-room picture quality is leagues better than the 9700's LCD-based competition, thanks to the screen's matte finish. The picture sharpness and clarity are outstanding, with very little blur or fast motion artifacts.