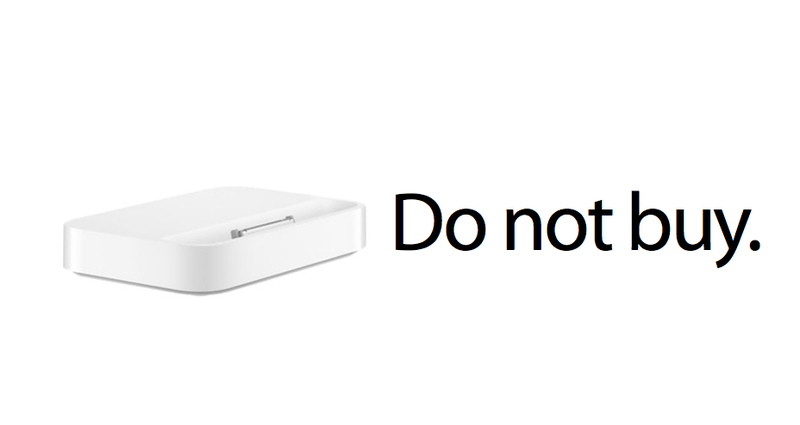 Whatever you do in the next six weeks, don't spend any money on iPhone accessories. No matter how enticing the sales are, no matter how frayed your case is. There are significant changes coming to Apple's marquee handset—and soon—that will render them nearly obsolete.
Over the past several update cycles, Apple owners have been lulled into a false sense of security. 3G stuff worked for 3GS. 4 worked for 4S. Aside from a change in case design, it's tempting to assume that these iPhone side dishes are blessed with ageless compatibility. The reality is they're six weeks away from being worthless..
Docks
That's right. The new iPhone's most drastic change is expected to be its dock connector shrinking down to a 19-pin port from 30 pins. (Ugh). As 9to5 Mac points out, you're about to see a ton of 30-pin dock connector fire sales. But don't be fooled! Typically spendy docks are all going to be offered on the cheap, but next month none of this stuff will work with your shiny new iPhone and its skinnier port.