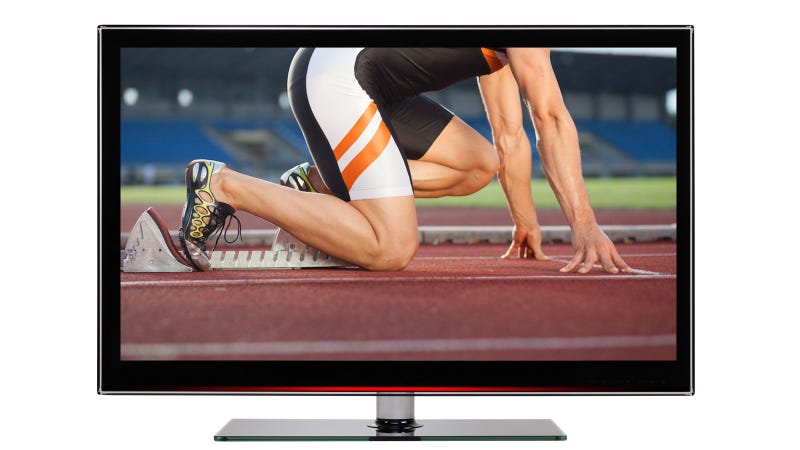 The 3D feed of the Olympics is the most ambitious 3D broadcast in history. It employs 50 3D camera rigs, manned by 80 souls who are split into three teams, which scurry around London from event to event. Obviously, it's incredible to watch, but is it enough to make the effort and cost of watching in 3D worth it?
Like super hero movies, sports lend themselves unbelievably well to 3D. When it's well done the technology brings you closer to the action. Who doesn't want that?
I spent some time watching men's gymnastics on Panasonic's rad VT50 3DTV. It's a hypnotic experience. Soon after your eyes adjust to the glasses, you're lulled into a trance. The 3D feed is shot completely differently than the regular feed. Videographers use lower, closer angles that are supposed to make you feel closer to the action, and it works. But once you walk away, you forget about the spectacle. It's overshadowed by the impressive athletic prowess.