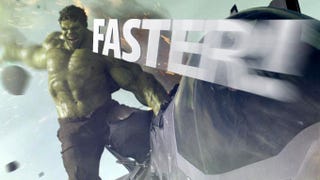 Rejoice, because there's a new MPEG video standard coming. It's called High Efficiency Video Coding and it will be twice as efficient as current standards. This means downloading movies twice as fast. Or doubling their quality. HEVC will arrive next year.
According to Per Fröjdh—manager for Visual Technology at Ericsson Research— the new standard "could be launched in commercial products as early as in 2013." He doesn't specify which kind of products, but he probably means processors for cellphones, tablets, graphic board and set top boxes.
The new format will be able to keep the same quality as the most advanced video today but only using half of the internet bandwidth. This is important because "video accounts for the vast majority of all data sent over networks, and that proportion is increasing: "by 2015, it is predicted to account for 90 percent of all network traffic," says Fröjdh.
But that doesn't only mean that providers can cram more content into the same pipes they are using now. It also means that your streaming will be less prone to failure and, more importantly, it will allow you to consume less bandwidth while watching video in your phone or tablet computer. With the extinction of unlimited bandwidth plans, this is great news.