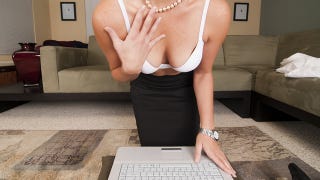 Sex workers are suffering in the age of the Internet. Once upon a time, when the first tech boom hit in the 70s, in San Francisco, tech and sex work shared a mutually beneficial, blooming relationship. From Silicon Valley flowed cash in excess, into the pockets of sex workers of all stripes.
But now? An in-depth look at the San Francisco sex industry from Buzzfeed shows that the boom times have gone bust.
The Internet, once happy host to early NSFW websites, has become a something of a false friend to the sex work industry. The proliferation of sites like MyFreeCams (where members exchange real money for tokens with which to tip cam girls for performing various sexual acts), free (often illegally) streaming porn, and social networking sites like FetLife have given many a potential client a cheap, easy alternative to the often costly option of visiting a dungeon or hiring an escort.