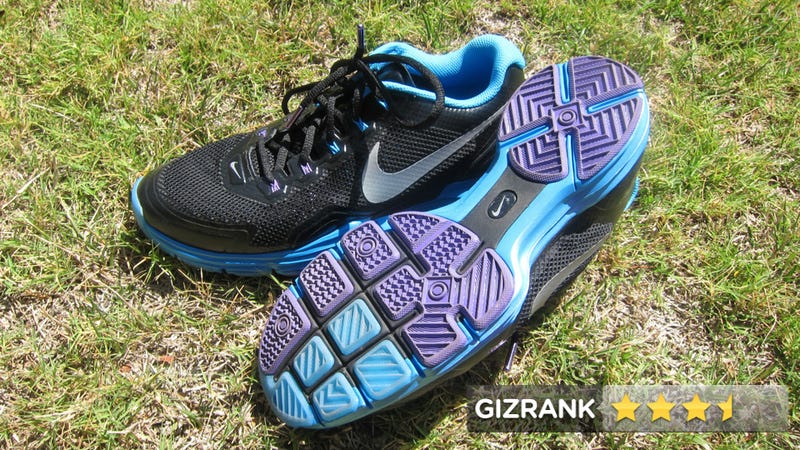 I haven't played basketball in years. I don't even exercise regularly. I love air conditioning. I explain all this to D-TRAINED, a Nike physical trainer, on a soul-sapping hot day. He ignores my slob story and runs me through a grueling series of drills. Afterward, with my hands melting into my knees, D-TRAINED walks over and hands me an iPhone—and it shows me what I really did.
What Is It?
These new Nike+ shoes have sensors in the soles that measure the amount of steps you take per second, how high you jump, and gather more quantitative stats about your performance. These results sync with your phone to show how much of the time during drills you're idle, running, jumping, or whatever.
Unlike the Nike+ Fuelband, which was geared more towards normal people doing general, everyday tasks, these Nike+ shoes are for serious athletes who want to know more about their performance, and how to improve.