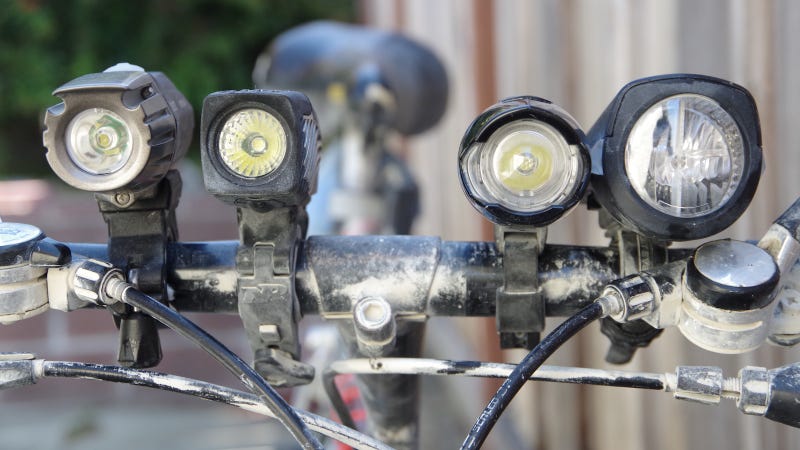 A good tail light helps a bike rider get noticed on the road at night. The front light, however, has a more difficult challenge—it has to make you a beacon to drivers, and, crucially, it has to make the darkened world visible to you.
We tested out four of the top front-wheel spotlights sold for under $100. Three were bright, but one was brilliant.
Methodology
We took all four lights to Burning Man, where navigation at night is tricky. You have to see, to avoid running over various objects lying on the ground. And you have to be seen, so you don't get run over by a giant mutant vehicle. Each light got two full days and nights on the handlebars, and they were pummeled by whiteout dust storms, 100-degree temperatures, freezing nights, and even a little rain. They were also timed as they ran down from a full battery.