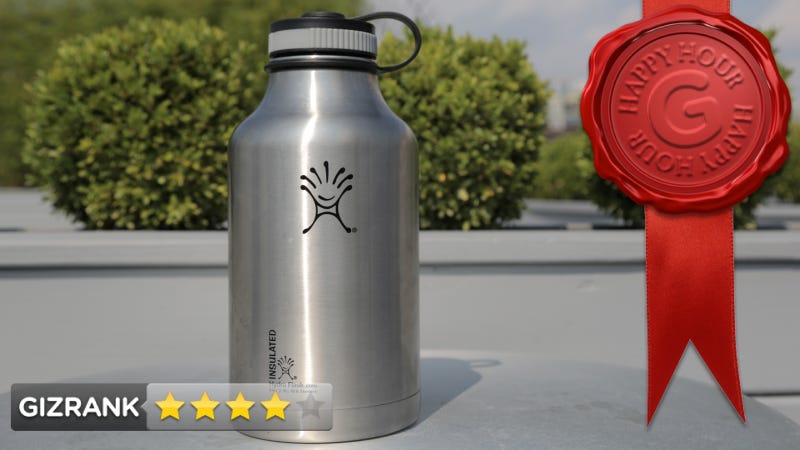 You take beer seriously. You want it as pure as it was the day it left the brewery—untainted with light and heat. You want the best beer possible, and you want to take your time drinking it. Do you want a 64-ounce wide mouth vacuum insulated stainless steel growler?
It's Friday afternoon, you've made it through the long week, and it's time for Happy Hour, Gizmodo's weekly booze column. A cocktail shaker full of innovation, science, and alcohol. This beats five go-cups.
What Is It?
A 64-ounce, insulated stainless steel growler—to the uninitiated, that's basically a giant bottle a beer store fills straight from a tap with your favorite microbrew.
Who's it For?
People who love beer so much that even a regular old glass growler isn't good enough.
Design
The dual stainless steel walls prevent heat transfer, and a thick, wide Nalgene-style cap makes for easy pouring.
Using It
You take it to your microbrewery or beer store to have it filled up. Screw on the cap, pay for the beer, then go find the nearest glass.
The Best Part
Sweet, frosty goodness! Unlike other bottles we've tested, this thing actually works!