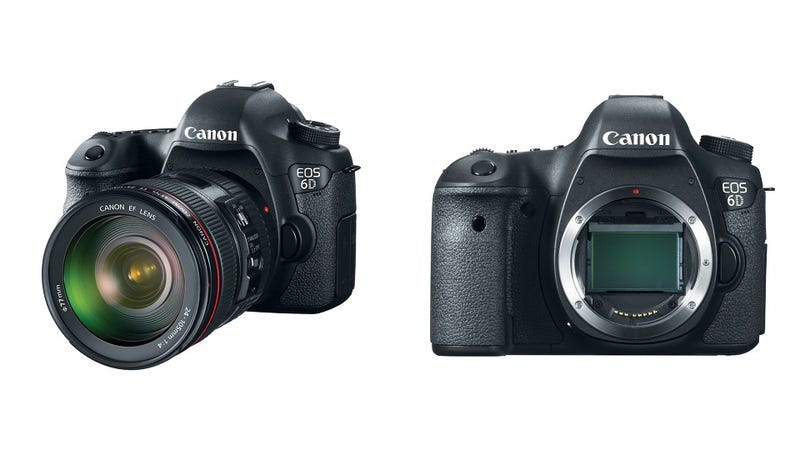 At just $2100 for the body, the Canon EOS 6D it's the cheapest full-frame camera you can buy new. It's got one hell of a lineage, but how will it measure up to Nikon's crazy new D600, which the same price for body alone?
The Canon EOS 6D—Canon's new entry-level full-frame DSLR—looks a whole lot like a slightly beefed up version of the legendary 5D Mark II. That shouldn't be surprising. That camera almost single-handedly turned the professional SLR into a standard-issue tool for filmmakers.
The new 6D, jumps into the role the 5DMKII has played since the release of the 5D Mark III six months ago; a professional camera that's $1400 cheaper than the next step up. We're also learning about the 6D just a week after Nikon showed us its D600, an enthusiast friendly, 24-megapixel, full-frame DSLR that costs $2300 for the body. These two cameras will be duking it out for the love of the next generation.