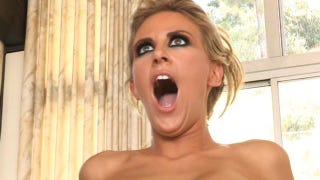 Sure, Pinterest is known for hosting essentially what amounts to a virtual, scrolling, wedding wish-book. But it's also home to some rather sexy, somewhat stylized "tasteful" nude images. It's equal opportunity as far as pins go.
Except for when it's not.
Lain MacNeil—founder of the NSFW Pinterest-esque Sex.com—is up in arms over Pinterest's refusal to allow user pins sourced from Sex.com.