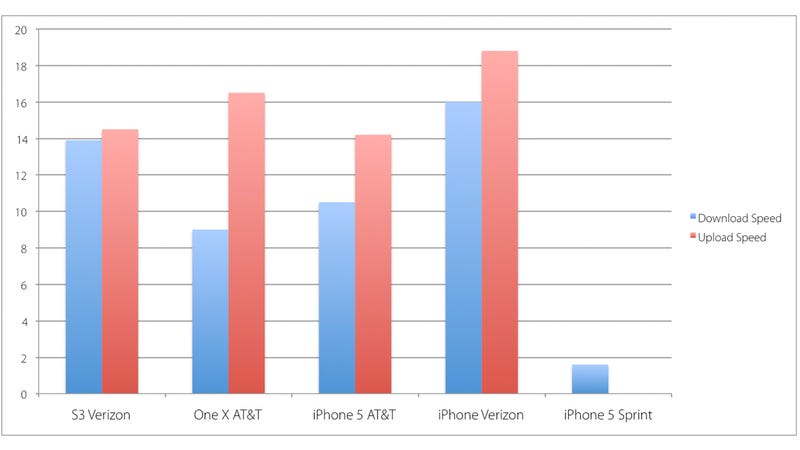 The new iPhones are here for AT&T, Verizon, and Sprint and at long last, they've got 4G LTE. So which iPhone 5 is fastest? And does it make any difference that it supports both 5GHz Wi-Fi in addition to 2.4GHz. There's pretty definite winner, but more importantly a very clear loser.
Disclaimer: Data speeds are finicky. Some carriers are strong in some areas and weak in others. As a result your milage my vary significantly. We did our testing outdoors, on a roof, in downtown New York City.
Much to no one's surprise, Verizon's LTE seems to be dominant here. The Big Red iPhone 5 had the highest score on Big Red, just edging out the Galaxy S III (also on Verizon). The iPhone 5 on AT&T came in third, just ahead of the HTC One X on the same network.