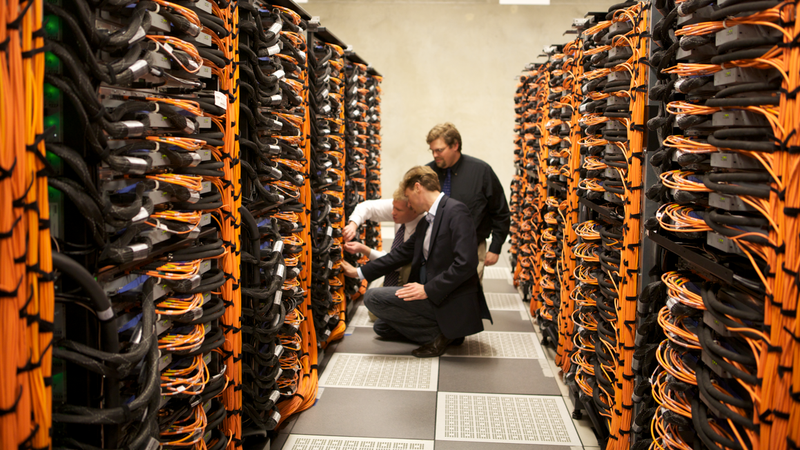 Over a span of two weeks in October, the Mira supercomputer will crank away nonstop, processing quadrillions of operations every second—something that few other machines are currently capable of. It will simultaneously track trillions of particles as they move, expand, and react to each other according to the laws of physics. This simulation will have to use everything mankind has learned about the movement of objects. If successful, it will not only confirm what we've suspected, but will also give us a deeper understanding of how the cosmos came to be. Mira, in short, is simulating the history of our universe.
According to the Atlantic, the advent of Mira (along with the more powerful Sequoia and K supercompters) is the first time that machines have been powerful enough to run a simulation of this scale. A normal computer available today simply could not complete the calculations. And when you consider the specs of the Mira, you realize just how massive this undertaking is.
Built around IBM's BlueGene technology, Mira is powered by 768,000 cores spread across 48 blade racks. (This thing is big! Just like other supercomputers!) It has 8 petaflops of processing power, and at its peak theoretical performance, is able to perform 10 quadrillion floating point operations per second. Oh, and it has nearly a petabyte of RAM.