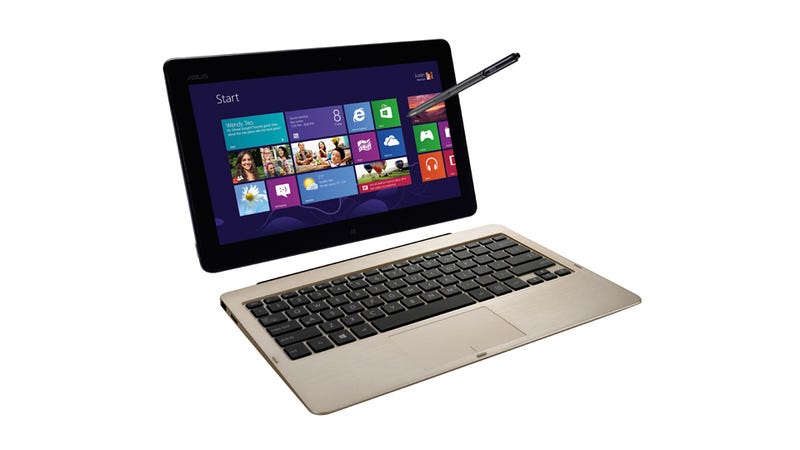 Intel Clover Trail. Sounds like a JJ Abrams movie about camping, right? But Clover Trail is actually the next generation Intel Atom chip that'll power both Windows 8 tablets and laptops. Which means you'll probably run into this chip pretty darn soon, so get familiar.
Intel Clover Trail is the next-generation Intel Atom chip...
Intel, which effectively dominates the PC market, is a nobody in mobile processors. Tablets and phones pretty much all use ARM or Tegra 3 chips and everyone ignores Intel Atom chips. Let's be honest, Atom is usually synonymous with suck in computers (haha netbooks) but Clover Trail—or officially, the Atom processor Z2760—hopes to change all that by being better than ARM chips for Windows 8 tablets, for the same price.
...that will be used in Windows 8 tablets and laptops...
Intel showed off the Clover Trail chip inside tablets, using a reference device that was 10-inches big, 8.7mm thin and weighed under 1.5 pounds (new iPad is 9.4 mm thin and weighs 1.45 pounds). Like ARM, Clover Trail is a system on a chip package but unlike ARM, Clover Trail will run the full Windows 8 experience on a tablet—it'll support existing Windows apps and drivers etc.—and not run the technically inferior ARM-based tablets' Windows RT.