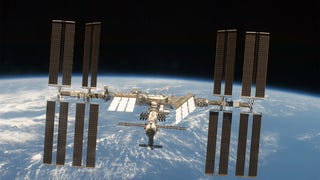 The International Space Station is executing an evasive maneuver in a few hours, following the protocol for when there's more than a one in 10,000 chance of a space collision.
According to Nadyezhda Zavyalova—spokeswoman for the ISS Mission Control in Moscow—the Russian Zvevda module will fire its rocket engines at 10:22pm EDT tonight (Thursday at 7:22am Moscow time). [Fox News]
Like I said a long time ago, the ISS needs lasers. Or something.