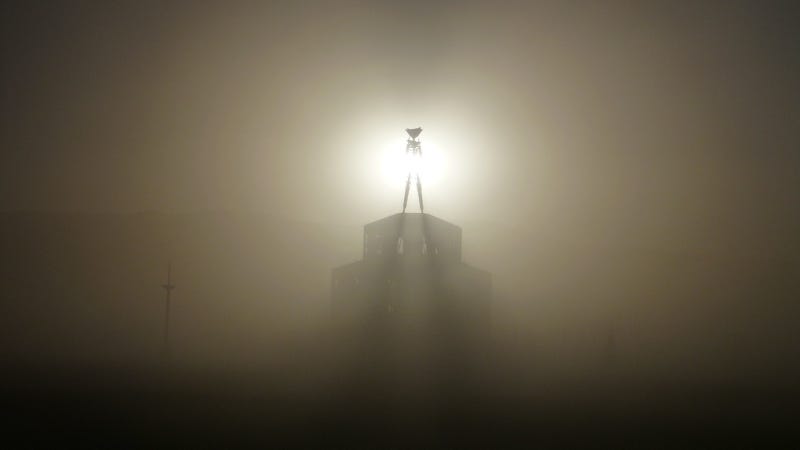 This year I acted as an embedded reporter at Burning Man, a place of extreme temperatures, high winds, and white-out dust storms. The ultra-fine alkaline dust is hell on gear—so it'd seem like a good place to test some rugged stuff out, right?
I brought nine critical items for nine days in the desert. Some of it was a lifesaver. Some of it was totally useless. Here's how it all held up.
1. Pentax K-30
Let's start with the superhero of the trip: the Pentax K-30. Our original review was exactly on point. Easy to use when snapping gorgeous, super-sharp stills with an 18-135mm lens).