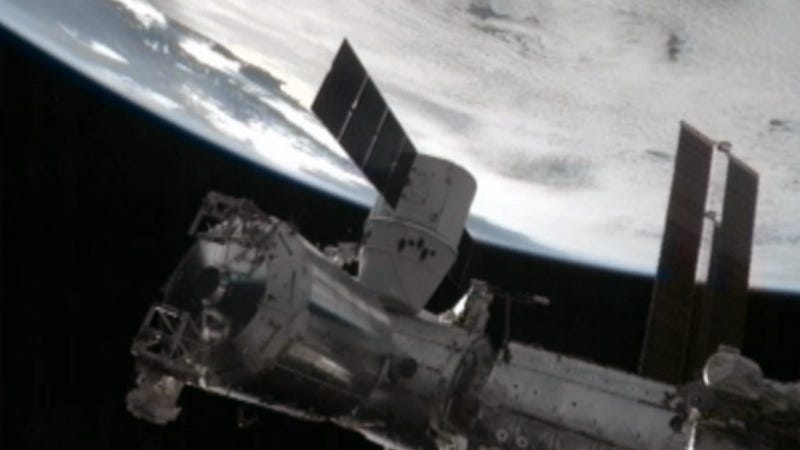 The first private rocket company in the world—SpaceX of Hawthorne, California—has just achieved a big success for space exploration and the American space industry: their Dragon spaceship has successfully docked with the International Space Station at 9:05AM.
This is the first official resupply mission for the ISS, under contract with NASA. It has been flawless: the stage two of the docking operation was completed while the ISS was flying over the south Atlantic, somewhere between Africa and South America.
The Dragon capsule was captured at 6:56AM ET/3:56AM PT, when Expedition 33 crew member Akihiko Hoshid—of the Japan Aerospace Exploration Agency—used the station's robotic arm to grab Dragon as it approached the ISS. The Expedition 33 Commander—NASA's Sunita Williams—said: "Looks like we've tamed the Dragon. We're happy she's on board with us."
The Californian company, lead by Elon Musk, launched Dragon on October 7, 2012, on top of its two-stage Falcon 9 rocket. The mission—the first SpaceX operation under its Commercial Resupply Services contract with NASA—followed a series of successes that culminated on May with the SpaceX COTS Demo Flight 2, the first time a private spacecraft docked with the International Space Station.