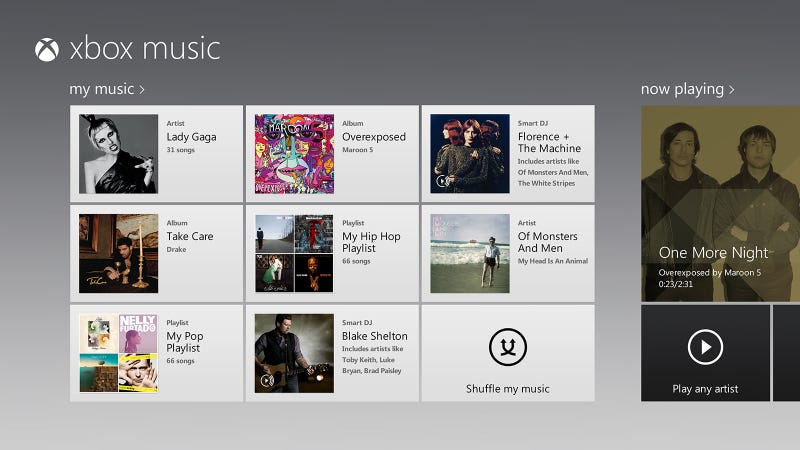 We've known that Microsoft has been working on a music service for a while now, and we finally got a chance to check it out first hand. Xbox Music is exactly what you'd want in a streaming service and store. It's complete in a way that Spotify, Amazon, and even iTunes aren't. Microsoft's new music platform is wonderful, basically.
That is, if everything you use is powered by Microsoft. Otherwise? You'll be waiting a while.
Let's start with what it is. Xbox Music, which launches on the Xbox tomorrow, is basically two separate services, joined together: Xbox Music Pass and Xbox Music Store. Music Pass is a streaming service that replaces Zune Music Pass with both a freemium tier and a $10 per month plan, similar to Spotify or Rdio. The freemium level gets you unlimited streaming to Windows 8 PCs or tablets, while the $10 subscription lets you download songs, and use the service on your Xbox and Windows Phone. The Music Store is similar to any other digital music store, like iTunes. And thankfully, it runs on money, not Microsoft Points.