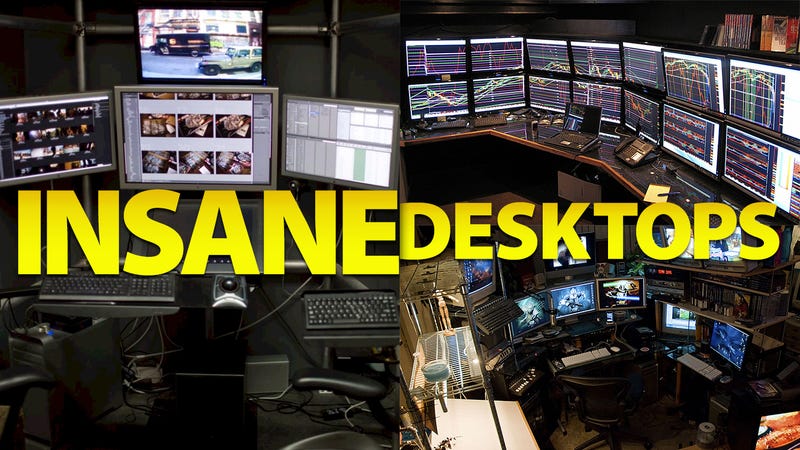 Desktop computing may be dying, besieged by ultrabooks and tablets, but that doesn't mean people aren't still loving their crazy desktop setups. Here are the very best ones—located in the homes of artists, musicians, engineers, mad gamers and people who just love computers—compiled from readers' submissions and hours of searching.
It's the definitive collection.
---
Stefan Didak's home office desktop.
Photo: Stefan Didak
---
Dlinc's awesome artist station, including a Wacom Cintiq tablet. A classic updated.