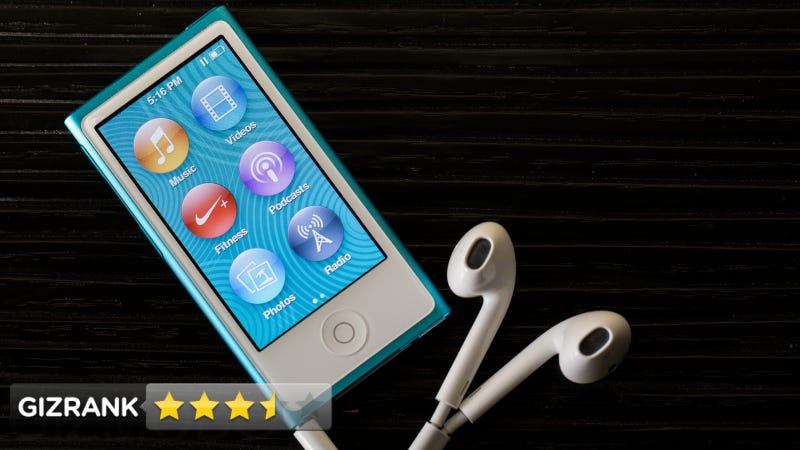 Seven generations of iPod nano evolution have culminated in something pretty special. The latest iteration of Apple's mini music player is its thinnest, has the biggest screen ever (for a Nano), and tosses in Bluetooth to boot. Is it great? Yes. Is it enough to make you care about MP3 players again? Not really.
What Is It?
The seventh generation iPod Nano MP3 player from Apple.
Who's It For?
People who like music and don't own—or like working out with—smartphones.
Design
The aluminum unibody design feels really strong and smooth. At 5.4 millimeters thick, this new nano doesn't feel like you could squeeze any actual components in it. The new 2.5-inch multi-touch screen—compared to the previous generation's generic square—is bright and attractive. It comes with a pair of Apple's new EarPod earbuds.