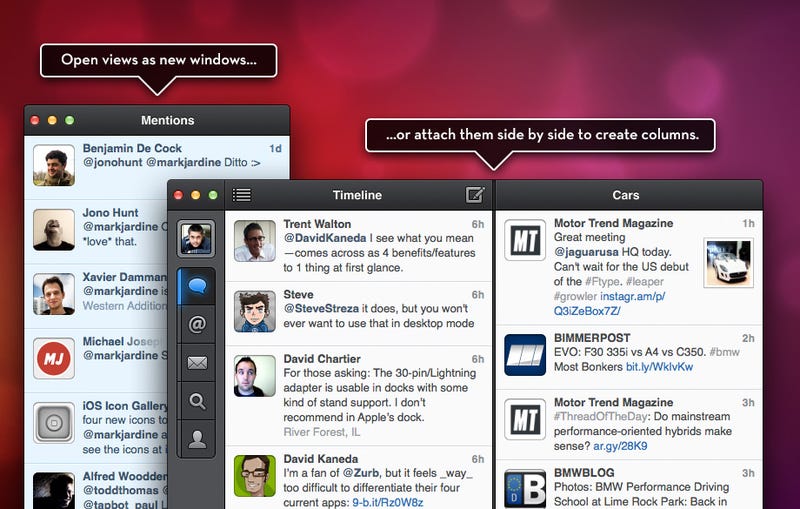 TweetBot, the hugely popular iOS Twitter client, finally comes in a finished desktop version available in the Mac App Store for 20 bucks. No joke. It appears to be a nicely polished piece of software with some smart features, but is there any way to justify that price when you can just use Twitter's app for free?
Tweetbot is designed for the hardcore Twitter users who use lots of different lists and want to be able to quickly navigate through them. In other words, it's a full-featured Tweetdeck. We're especially fond of the filtering options built into Tweetbot, which allow you to mute users, hashtags, and keywords. You can also turn retweets from other users on and off.
But since most of the features are otherwise available for free, you're really just paying for the app's polished interface that's easy-on-the-eyes and has lightning-quick navigation. And let's be real: you're actually paying for Twitter's new limitations on third-party clients. Did we mention it costs 20 freaking dollars?
You see, the app's developer, Tapbots, doesn't really want to charge you $20 for Tweetbots, but the company says it has no choice. Under Twitter's new API guidelines, third-party apps are allowed only a limited number of API tokens after which they can't add more users.