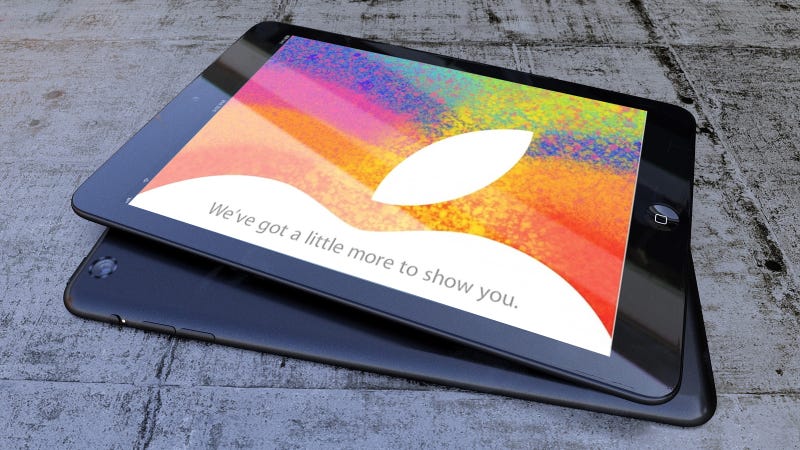 Tim Cook and his mariachis are presenting the new ultra-thin, ultra-light, magical iPad Mini or iPad Air* today at 1pm Eastern /10am Pacific at the California Theater in San Jose. They will probably announce other products too. We'll be commenting it live.
This is what you can expect—and what you shouldn't hold your breath for:
iPad Mini: Yes
Everyone and their dogs have confirmed it. This is what we think we know about the iPad mini:It will have a 7.85-inch screen that's not Retina, an A5 processor and 512MB of RAM. The rest—price, capacity, colors, model—is not certain yet.