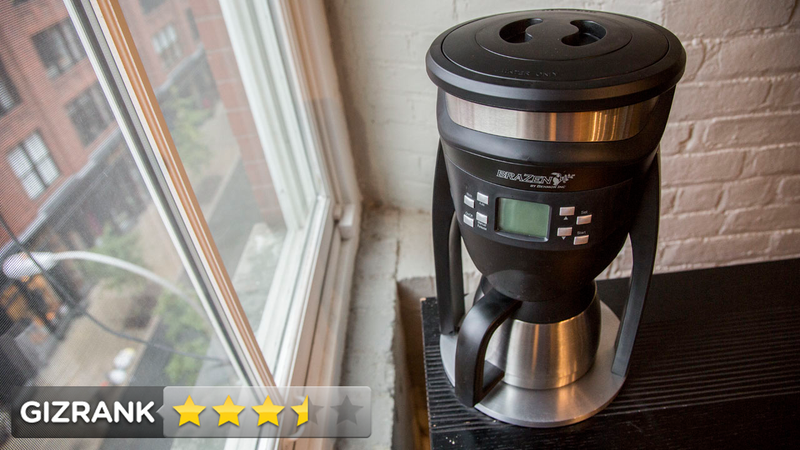 An obsessive coffee aficionado uses the pour-over method to get the absolute maximum control over the way the cup comes out. But not everyone has 20 minutes to sit there babysitting every cup, making sure 500 mL of water takes exactly 4 minutes to saturate the grinds.
Can you do less work and still get a perfect cup of coffee? That's the idea behind the Brazen brewer, an automatic coffee maker with more customizable settings—and hands-on control—than you've ever seen on any drip machine.
What Is It?
A $200 coffee machine that makes minute adjustments to produce a precise brew.
Who's It For?
Not for the type of guy who just drinks whatever comes out. This is for coffee nerds who want the convenience of a drip machine with the quality of a manual extraction.