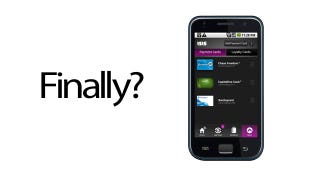 Today, Austin and Salt Lake City are getting the first Isis-enabled phones from Verizon, AT&T, and T-Mobile. It's a test program for the NFC-based payment system before it gets released to everyone else. But what is Isis, exactly, and how is it different from the dozens of other mobile payment techs?
Isis is an NFC-Based Payment Technology...
At its most basic, Isis is a method of payment, like Google Wallet, that's based on Near Field Communication (NFC). That means you can use it in stores to pay for things just by tapping your phone against a kiosk, the way you would swipe a credit card.