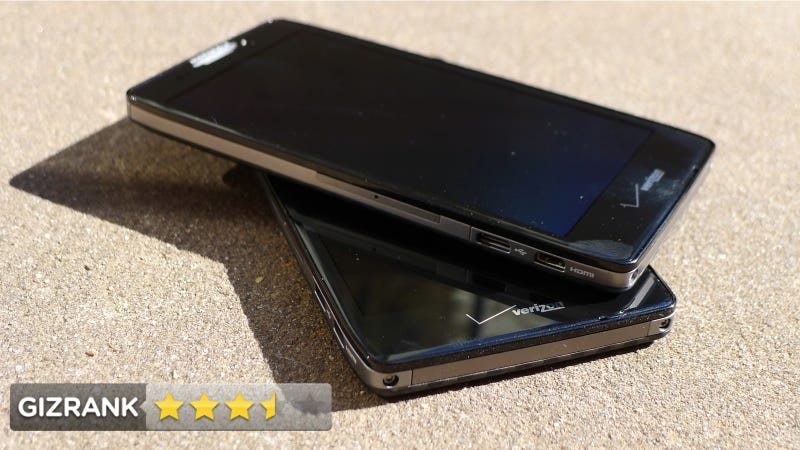 Last year's Droid RAZR paired a revelatory design with a lousy screen and lousier battery life. This year's updates—the Droid RAZR HD and the Droid RAZR MAXX HD—put both of those weaknesses squarely in their crosshairs.
Why are we reviewing two phones at once? Because we're out of control. And because aside from the MAXX's bigger battery—and varying degrees of sticker shock—they're basically the exact same. That's a good thing.
What Is It?
Motorola's latest flagship Android phones for Verizon.
Who's It For?
People who don't want their phones to die. Ever.
Design
They're both very rectangular, with 4.7-inch 720p screens, 8MP cameras, and laminated kevlar backplates that feel as sturdy and futuristic as they look . The RAZR HD packs a huge 2,530mAh battery, whereas the RAZR MAXX HD has an elephantine 3,300mAh. For that extra juice, the MAXX is only 0.04 inches thicker than its sibling.
Using It
Some devices feel solid. These feel bullet-proof. They're powered by Qualcomm's dual-core Snapdragon S4 processor, and run a skinned version of Android 4.0 (Ice Cream Sandwich), which Moto promises will be updated to Jelly Bean by year's end. They're about as zippy as the U.S. versions of the Galaxy S III and HTC One X, which is to say they fly.