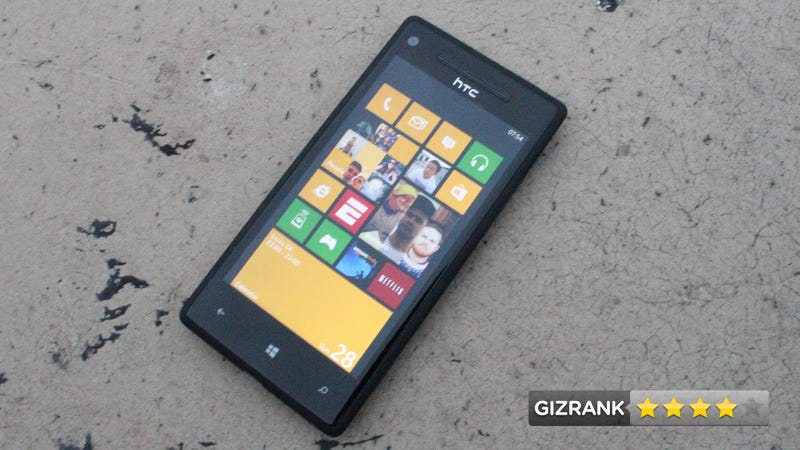 Nokia has been alone on the vanguard of worthwhile Windows Phone hardware for a while now. But that's no longer the case. Here's HTC's 8X. And it's got enough firepower to go toe-to-toe with anything on Android or iOS.
What Is It?
An HTC phone built for Windows Phone 8.
Who Is It For?
Anyone who wants a Windows Phone, but doesn't feel up to the larger Nokia Lumia 920.
Design
The 8X is a little thicker than the Galaxy S III, but its curved-in edges make it feel thinner than it is. It's so solid, it feels like an iPad 2 coated in soft-touch paint and shrunk to 4.3 inches.
Using It
The 8X experience is a function of its software, obviously, and you can find our full review of Windows Phone 8 here. But on its own, it's a really nice piece of hardware. The Qualcomm S4 dual core processor is quick, and it makes WP8's already snappy animations seem even faster.