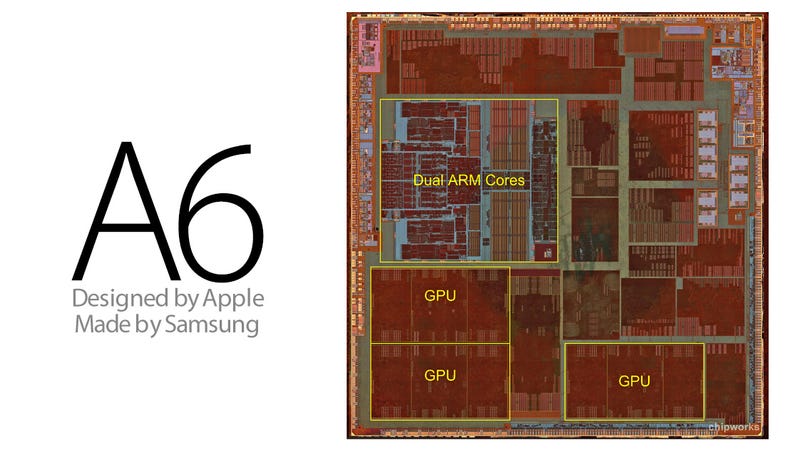 According to a report form Bloomberg News, Apple is considering switching away from the Intel chips that have been powering Mac computers for years, in favor of chips designed in-house, like the A6 and A6X powering the new iPhone 5 and iPad 4.
Apple's shown a renewed interest in chip building recently. In September, it was confirmed that the A6 chip in the iPhone 5 was a custom core designed by Apple using ARM's reference designs. In the past, Apple had just tinkered here and there with pre-designed cores on its chips, like the Cortex A9 or A15. It was a huge step for Apple. The chip improved both power efficiency and and improved performance, and the A6X which came just a few weeks later, improved graphical performance as well.
The talk escalated when Apple hired top chip designer Jim Mergard away from Samsung. Mergard had spent 16 years with AMD before that, and was working on Samsung's growing interest in designing its own Exynos chips. That was followed pretty quickly and predictably by reports that Apple was trying to wean itself off of Samsung's chip manufacturing services. Good thing, then, that back in 2010 it bought up a company called Intrinsity that makes ARM processors.