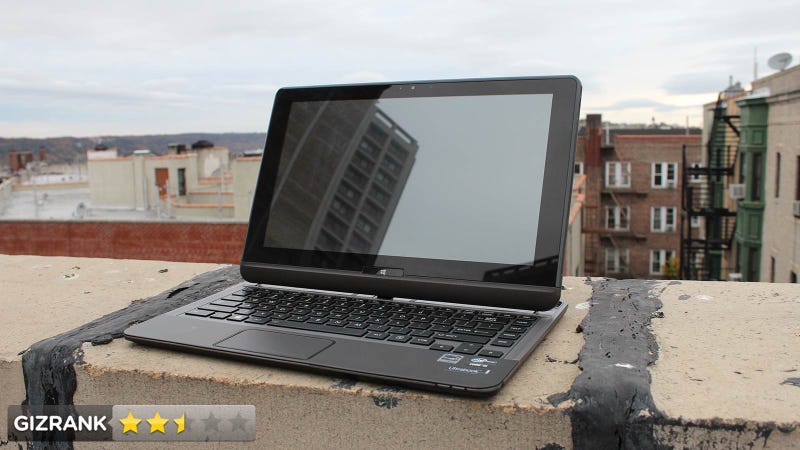 Ultrabooks have started to look the same. For a moment, so did Windows 8 convertibles. Then, along came Toshiba—a company still willing to make weird stuff. Just get a load of this strange little Satellite U925t convertible.
What Is It
A 12.5-inch tablet/laptop convertible with a sliding, folding hinge mechanism.
Who Is It For
People who want a Windows 8 laptop and a gigantic tablet in a single machine.
Design
The U925t opens up less like a computer and more like Transformers action figure. The screen slides back, away from your body, folds upwards, and then boom—there's your laptop.
Using It
It's hard to get used to not opening and closing the screen like a clamshell. It looks like it should fold shut like normal, but the screen locks at a certain point. More than once, I tried to close the U925t like a regular laptop and almost ruined it. Other people tried to open it like a normal laptop.
The trackpad is actually very accurate, and has a nice grainy finish that makes it nice to touch. But because the hinge mechanism takes up some of its space, it's very undersized. This affects how you use the machine. Everything is claustrophobic in the keyboard and trackpad area, so you end up using the touchscreen more, but more by design more than decision. With the Lenovo Yoga or Dell XPS 12, you might choose to reach up and touch one of the very touchable Modern apps. With this machine, you're compelled to.