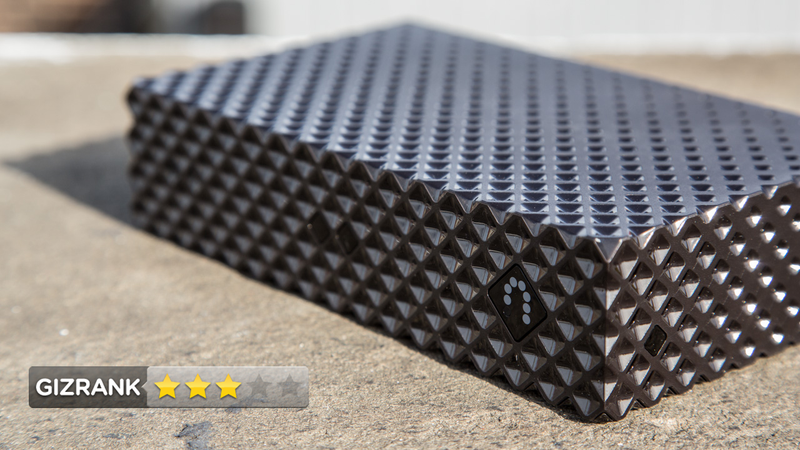 Each new generation of the Slingbox, since 2008, gets a little bit better in terms of features. This time around, the lower-end model, the Slingbox 350, picked up 1080p quality and a slick hardware redesign. It can help you get more out of your monthly cable package—at $179, is it worth it?
What Is It?
A Slingbox, then and now, streams TV from a cable box to your laptop, iPhone, iPad, or Android device. Those gadgets can then control the cable box through an app called Slingplayer.
Who's It For?
People who pay for cable and want to max out the TV access by slinging content onto mobile devices.
Design
A small, discreet black box that looks a little bit like a Jawbone Jambox.