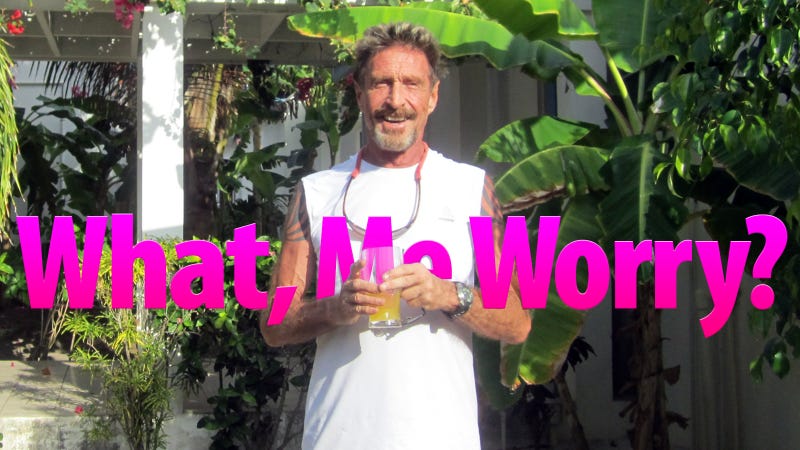 In a too-strange-to-be-true twist on an already bizarre crime story, fugitive tech millionaire John McAfee today revealed where he'd been hiding over the last six days: in his own compound. McAfee, wanted by police in connection with the murder of his neighbor Gregory Faull over the weekend, said in a phone interview that he had never really been on the run at all. He'd just been hiding out at home. The calls were coming from inside the house!
"I am," he said in a telephone interview Friday afternoon, "where I am most of the time. I am certainly inside my compound."
The revelation came at the end of a week of intense international media attention which began when I broke the story on Gizmodo.com Monday. McAfee, who has bragged about the delight he takes in hoaxing the press, had managed to control the coverage of his story by doling out a carefully measured flow of misinformation to an eager press corps, many of whom were camped right outside his house as he spoke to them from within one of the numerous outbuildings on the property, unaware of his presence within.