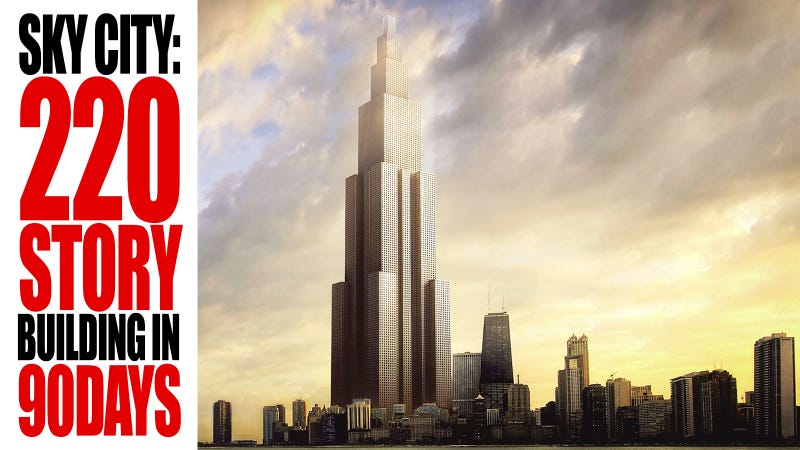 According to its engineers, this will be the tallest skyscraper in the world by the end of March of 2013. Its name is Sky City, and its 2,749 feet (838 meters) distributed in 220 floors will grow in just 90 days in Changsha city, by the Xiangjiang river. Ninety days!
It's not a joke. According to the construction company, the skyscraper will be built in just 90 days at the unbelievable rate of five floors per day.
It's hard to believe, but they claim the building has been designed by some of the engineers who previously worked at the Burj Khalifa. It is also the same firm that built a full 30-story hotel in 15 days—which yes, is still standing and in perfect working condition.