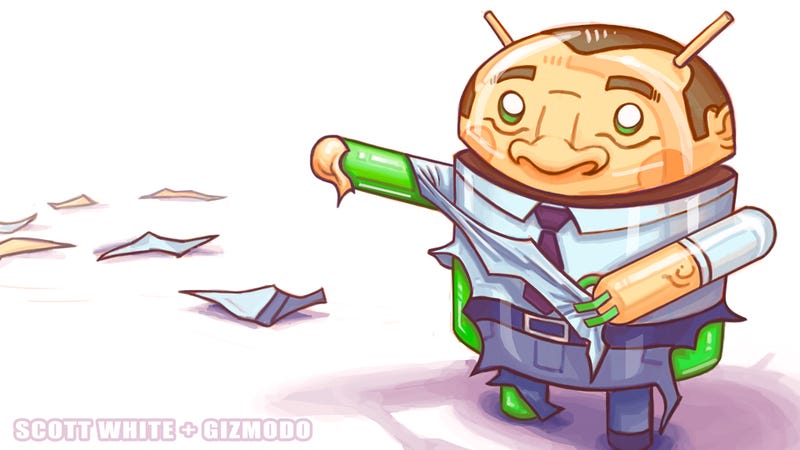 Manufacturers just can't leave Android alone. When they build Android devices, they've got to customize. There's Samsung's TouchWiz, Motorola's MotoBlur, HTC's Sense, and others. These customizations have come to be known as skins.
Skins are a touchy subject. Enthusiasts howl about how much better a phone would be if it didn't even have a skin—if it just used stock Android, straight from Google. Our readers scream about them every time we write about a new Android phone. We grumble about them as loud as anybody. It's enough to make you wonder just why the hell manufacturers keep using skins at all. So, we asked them.
What Is a Skin?
When Google releases the latest version of Android, raw and naked to the world, phone manufacturers customize that software for their phones and tablets. The OS alteration—the skin—changes the look of the software and how it performs. But let's get one thing straight: To manufacturers, "skin" is a dirty word.
"This is a contentious topic," says Drew Bamford, HTC's AVP of User Experience. "I wouldn't call it a 'skin', really, in the sense that a skin is something thin. HTC Sense is actually quite an extensive and deep experience. It goes way beyond the homescreen or any of the other parts of the UI."
All of the manufacturers prefer the term "third-party UI." Okay, fine.
Why Do Skins Third-Party UIs Exist?
The basic answer any manufacturer will offer is that a skin enhances the user experience.
For HTC, skins began as a way to make phones way more usable. Back in 2007, Windows Mobile was made for use with a stylus. HTC needed to alter the UI so the HTC Touch could be navigated with finger gestures. That evolved into putting user content front and center in the UI for the HTC Diamond, and much of that experience was ported over to Sense on the HTC Hero, which was the first Android device to sport a third-party UI. Highlighting personal content is still HTC's top priority for Sense, but so is adding functionality. Sense lets you dial directly out of the calendar, run a keypad search in the dialer, and the camera has features like a self-portrait countdown timer.
Samsung's mission with TouchWiz is both to clarify the Android interface and to beef up the features. Power controls are embedded in the notification panel, providing quick access to commonly used settings without having to switch out of a task. There's automatic face-tagging in photos, and better Enterprise integration. Then there are features you wish were included in Android at its core—one setting checks to see if you're still looking at the phone; if not, the screen shuts off. And there's support for an SD card, which we haven't seen in stock Android since the Nexus One.
From Motorola's perspective, there are two main reasons manufacturers go to customization. "The first is if the platform you're building on is simply under-developed, and there's a lot more that has to be done," according to Punit Soni, Motorola Mobility's VP of Product Management. "And the second thing is to push your own brand identity so that you're different from the other manufacturers." Motorola's focus is on the former, which has meant adding less and less as Android matures.
For a closer look at each of the skins, take a look at this comparison.