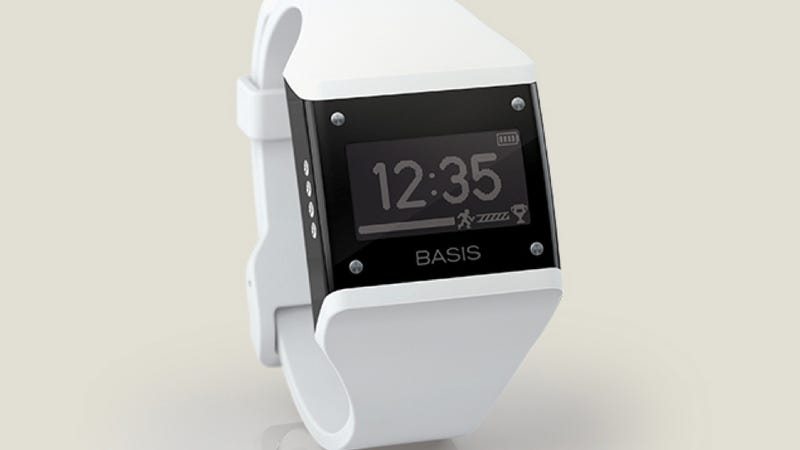 I know what you're thinking. Not another wearable health tracker, right? Except this one is a bit different and might actually be worth a damn.
In an already crowded market, you might be wondering how or why the Basis watch is any different than every other wearable health monitor that's currently available. You'd be absolutely right in questioning its validity but the Basis is unique for a number of reasons. And at $199, it's priced very competitively for what it claims to actually do and will begin shipping early next month.
Unlike the FuelBand or UP — both of which I wear everyday without fail — it packs more than just an accelerometer. In fact, the Basis manages to cram in four different types of sensors that measure your skin and ambient temperature, your varying levels of perspiration, activity level, sleep quality and blood flow to measure your heart rate. All of that data is then crunched by a series of algorithms and then displayed in real-time on either the watch itself or on Basis' free web portal. What you can see on the watch by tapping the four different corners is the date/time, steps taken, calories burned, heart rate and a progress bar that's linked to a specific activity or habit you're looking to achieve.