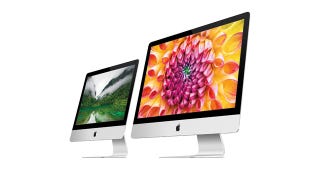 Tim Cook has confirmed that production of one of the existing Mac lines will move to the US, wholesale, in 2013. The news has made it on to Bloomberg Business week, and will be confirmed in a TV interview with Tim Cook which will be aired on NBC tonight.
According to an interview transcript published by Bloomberg, Tim Cook explained (emphasis added):
"It's not known well that the engine for the iPhone and iPad is made in the U.S., and many of these are also exported-the engine, the processor. The glass is made in Kentucky. And next year we are going to bring some production to the U.S. on the Mac. We've been working on this for a long time, and we were getting closer to it. It will happen in 2013. We're really proud of it. We could have quickly maybe done just assembly, but it's broader because we wanted to do something more substantial. So we'll literally invest over $100 million. This doesn't mean that Apple will do it ourselves, but we'll be working with people, and we'll be investing our money."
It's currently not clear which Mac line Cook is alluding to. However, reports earlier this week have shown that some of the new, slim iMacs have been manufactured in the US.