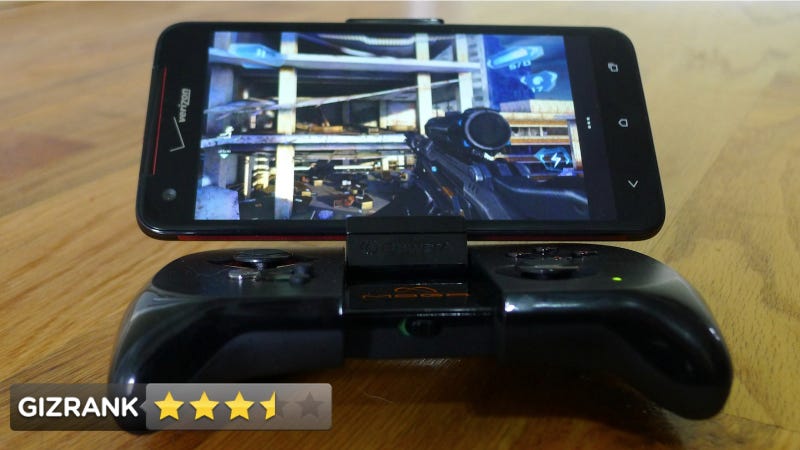 Games on Android have gotten really, really good. With phones regularly packing in 1.5GHz quad-core processors and 2GB of RAM, the games are fast approaching console-quality. The one thing holding them back? Touchscreen controls aren't nearly as good as a handheld controller. The MOGA Mobile Gaming System aims to kill that. With a head-shot.
What Is It?
A $45 console-like video game controller that connects via Bluetooth to any Android device.
Who's It For?
Android gamers who crave better controls.
Design
It's like a smaller, flatter console controller. An arm flips up to hold any sized phone (yes, even the giant Galaxy Note II). There are two sticks, two shoulder triggers (not depressible), four buttons, Start, Select, and a mysterious MOGA button. No D-pad.