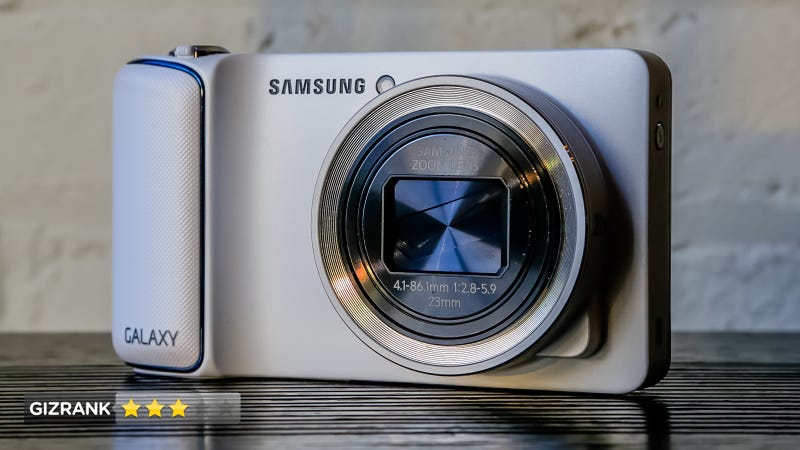 "Android camera." It doesn't even sound like a real thing. That's why the Samsung Galaxy Camera could easily have been a nonsense concept—two desirable things hurled together in hopes that the result will be a revolutionary hybrid, and not a catastrophe.
But forget all that, because it's neither. Instead, the Galaxy Camera is a deftly conceived prototype of what connected cameras should be.
What Is It?
A $500 point-and-shoot camera with a 21x zoom that runs an Android Jelly Bean OS. The camera has built-in Wi-Fi, GPS and an AT&T or Verizon data plan, so you can connect to the Internet and share your photos from anywhere.
Who's it For?
The compulsive Instagrammer-Facebooker-Twitterer. Or the person who wants to take a decent photo and instantly send it to a friend. In other words, it's supposed to be a camera for everybody.
Design
From the back, the gorgeous 4.16-inch touchscreen could be a Samsung Galaxy S III. From the front, the lens and cozy grip could be the zoomy, wi-fi enabled Samsung WB850f. Sandwich them together, and you've got the Galaxy Camera.