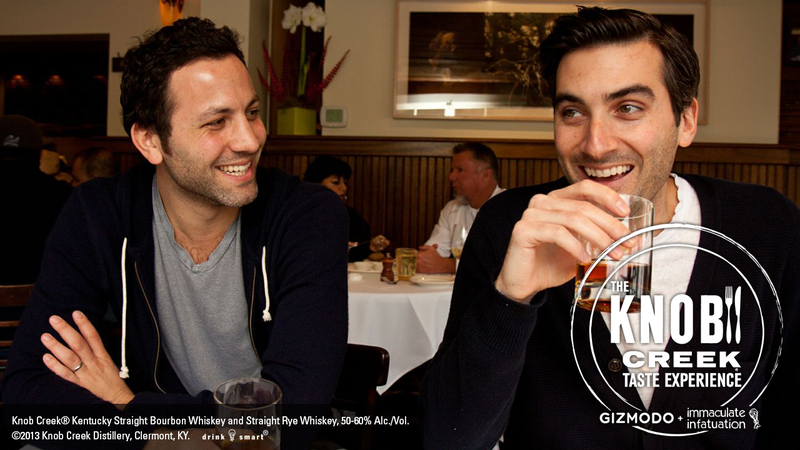 Andrew Steinthal and Chris Stang from Immaculate Infatuation set out to explore the world of fine dining and bourbon pairing. First up, they go Bay to breakers, gobbling bone marrow, prawns, lobster juice, and all the bourbon in their path.
---
Here's what happens when Gizmodo calls and asks you to travel to a few cities with the sole purpose of eating excellent food and drinking excellent bourbon. You say yes, and you immediately pack a suitcase with several pair of elastic-waist pants, an extra large bottle of Tums, and a toothbrush. You know…the essentials.
San Francisco is home to some of the best chefs and best restaurants in the world, so it was a no-brainer for us to put it at the top of our list for this trip. We chose five of the most acclaimed and respected establishments in town (and one just outside of town) and booked reservations for three epic days of eating. Here's a taste of what we got into.
---
Click through the gallery above or check out individual restaurants via the links below:


AQ | Park Tavern | Mustards Grill | The Alembic Bar | Wayfare Tavern | The Four Seasons