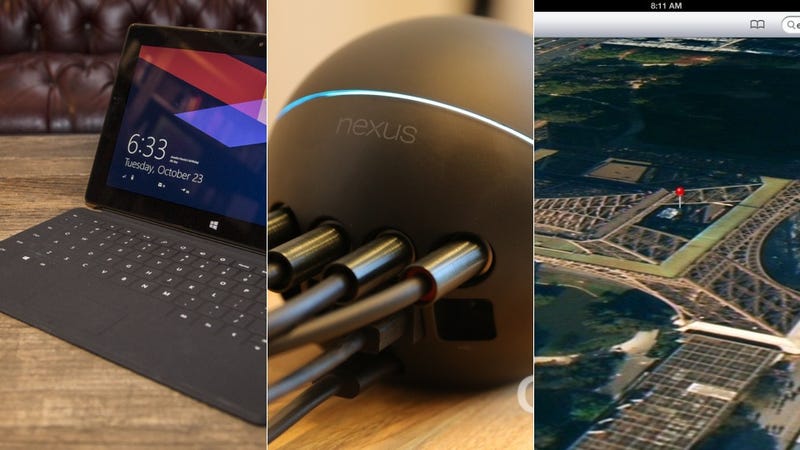 Lots of fun, good, and exciting things happened in our world this year. But there were still so many things that could've been truly great, but flopped. Broken promises. Awful gadgets. Here's what broke Gizmodo's heart in 2012.
Microsoft Surface RT
Surface is a bundle of terrific, brave ideas about what a computer should be, bound together with old twine and sloppy execution. As a concept—the best of a tablet mixed with the best of a laptop—it's terrific. As an actual thing you can buy for $500, it's a total failure, hamstrung by a weak OS, a dearth of apps, and overall mediocrity. This isn't what Microsoft told us it'd be—just an awkward halfstep—and that's a shame. But we can still keep hope alive for the Pro version.