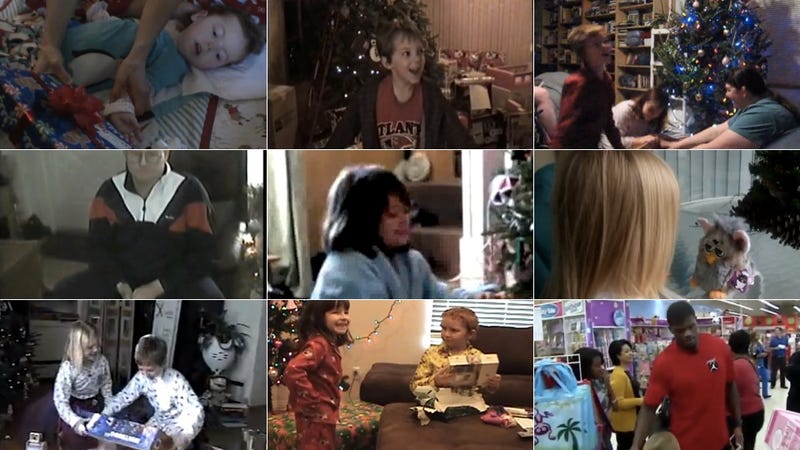 Sweaters. Meat. Gift certificates. Books. Whatever. We know what really gets kids excited on Christmas morning. It's gadgets. Well, video game consoles, mostly, but kids know enough to slip an iPod request in there on off years. Most of these videos are adorable, a few are cringe-inducing, and a couple are downright touching.
Six years and 17 million views later and the Nintendo 64 kid is still the bellwether for Christmas gadget excitement.
The only thing better than kids being really freaking excited on Christmas is, well, messing with kids and making them think you got them a lame present. This one scores double because the kid's sister got a Nintendo DS just before he opened his... picture frame box.
You've probably seen stories about Andre Johnson giving kids a yearly shopping spree, but seeing the 12 kids from Child Protective Services running around a store on Andre's dime is pretty great.
Sure, the chase cam on the kids, and then catching up to them jumping around like the Outbreak monkeys is great. But this one makes the list purely for Dad's early 90s track suit.
This one's cheating a bit, but we'll make an exception for the Wii being a freaking amazing Christmas present. So here you go: FIFTY kids getting a Wii.
Sure, this little girl is adorable with her new Furby for now, but how long until it possesses her soul and drags her back to whatever hell dimension spawned it?