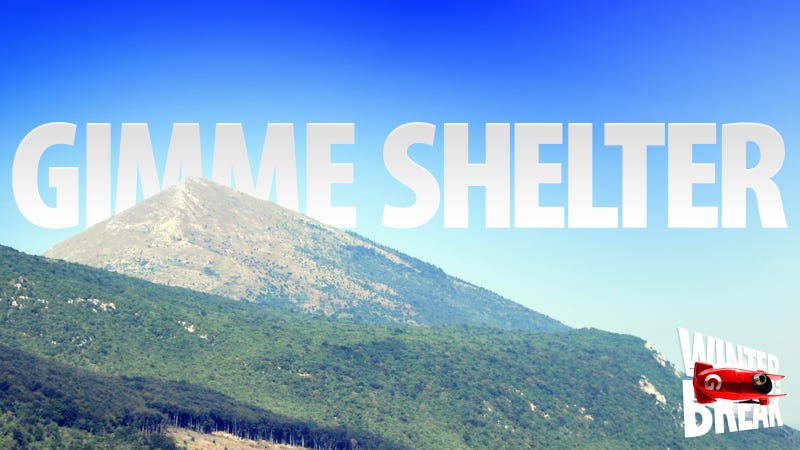 The Mayan apocalypse is real and everyone is going to die this Friday—everyone except the people staying in any of the hotels around this mountain. It's name is Mount Rtanj and, magically, anyone on this 5,100-foot-high mountain in Serbia will be spared from certain doom.
Doom that will come on December 21 in the form of Nibiru, the planet that is going to collide with Earth on Friday. You know, that planet that is completely undetectable using any telescope or radiotelescope in the world because it is invisible.
But anyway. This is the mountain that the extraordinary pedophile and science fiction writer Arthur C. Clarke called "THE NAVEL OF THE WORLD," which was spirited with some kind of special energy. Some people agree with Clarke a lot. They believe that, inside the guts of this mountain, deep in that natural three-sided pyramid top, there's some kind of alien spaceship that will take them away when Nibiru hits or when the supernova supernovas or when Quetzalcoatl jumps through an interdimensional portal to swallow the Earth. All of them are plausible scenarios.