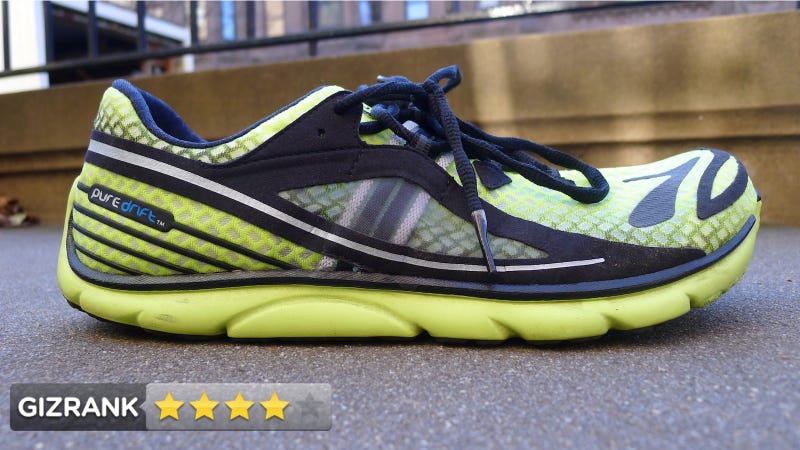 When you're running "barefoot style," you have be careful as you're building strength. Try to run too far or too fast in minimal shoes, and you could really hurt yourself. Brooks' all-new PureDrift is yet another shoe designed to bridge the gap between cushioning and minimalism. Let's see if it can succeed where others have failed.
Disclaimer: Minimalist running shoes are not for everybody. You have to adjust your running style and build very slowly or you will break your feet and ruin your entire life. Do your homework if you plan to slowly transition to shoes like these.
What Is It?
A new, light, minimal-ish running shoe from Brooks.
Who's It For?
People just getting into minimalist running, or minimalist runners who are pushing their limits in terms of milage and/or pace.
Design
At 5.6 ounces, these are very light (not as light as the 4.4-ounce New Balance Minimus Zero Trail). A rounded heel cup keeps the back of your foot in place as the shoe widens to allow toe-splay. The sole is divided up into sections to make it more flexible, and the top of the shoe is basically one giant elasticized tongue that wraps around your foot and cradles it nicely.