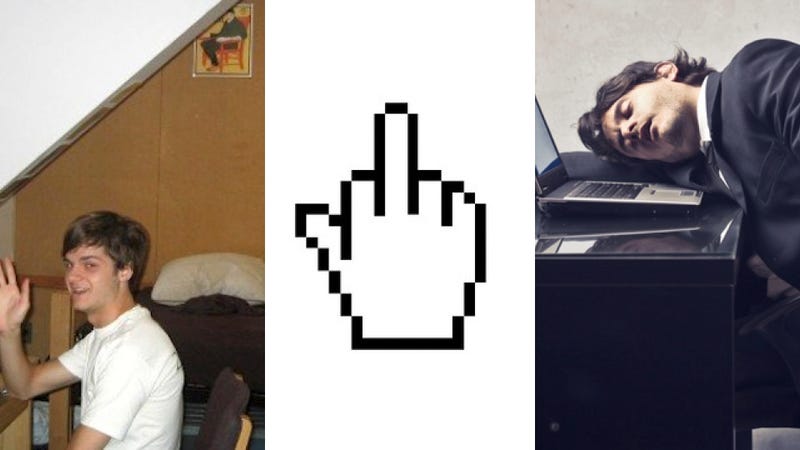 When you publish about 35,000 stories over the course of a year, a few duds are bound to slip through. We admit it. Not every Gizmodo post was perfect this year.
We've collected a few of our more memorable failures to share with you once more. Re-read, and re-ridicule. And please, suggest any posts that you, as a reader, just found unforgettably awful. We know you won't let us down.
---
The rest of the internet knew this video of a man flying like a bird was fake. But Jesus defended it. Update after update. He just wanted to believe.
---
"I think this is a good post with a bad headline," Brian says. "It turned out, I was two weeks off. I still think I was RIGHT. But the headline was enough of an overreach to sink it."
---
"I just have no idea what I'm talking about in this post," Mario says. "I just wrote the words. I don't know what they mean."
---
"This was just wrong," Harry says. "It was pure negligence that led to the Bialetti's demise, and then I replaced it with literally the worst coffee maker I could have bought. In fairness, my new coffee-scorching DeLonghi cost $7. But Mat Honan's reaction was appropriate: 'Oh, Jesus, Harry...a DeLonghi?' Fortunately, it has since been replaced by a coffee maker that's even safe for idiots like me."