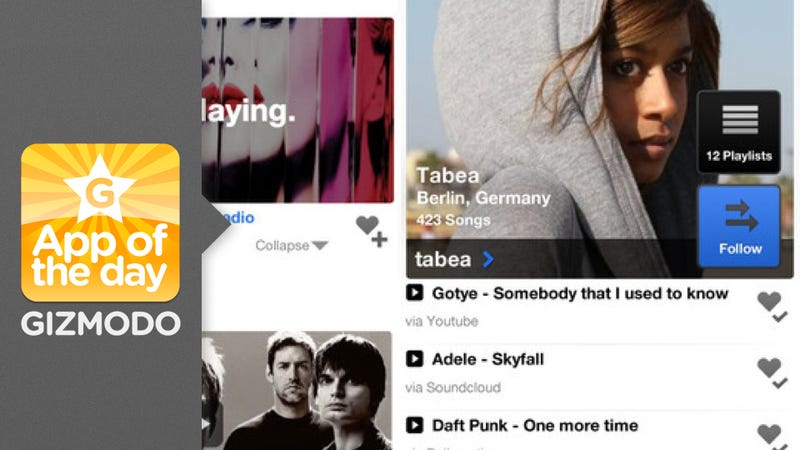 You've got your 2013 novelty glasses, your case of champagne, and now all you need is a playlist. Musicplayr's got your back.
Lets you create playlists from sites like YouTube and Vimeo.
[gallery 5970800l]
Because New Year's Eve sucks without the right soundtrack. On Musicplayr, you can make the best possible playlist using videos from around the internet. It works in the browser too. But what if you're short on musical inspiration? You can discover music from other users too, so you're ringing in 2013 right.

Musicplayr
Download this app for:
The Best:
New music
The Worst:
You probably use Spotify