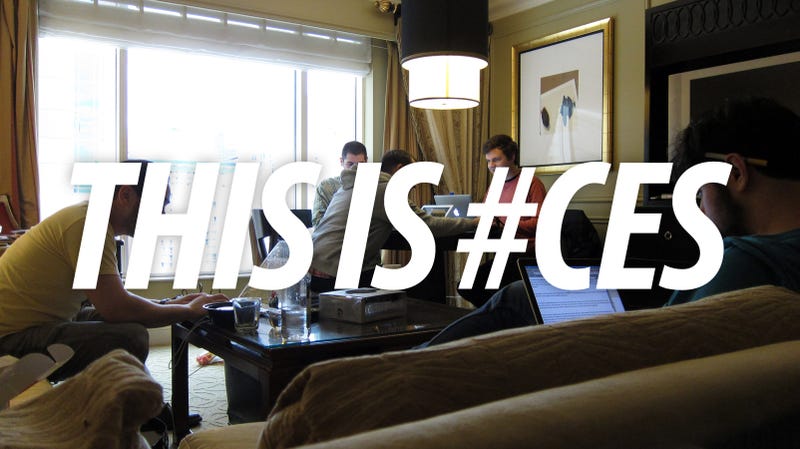 It's January. You read Twitter and The Blogs and have a vague recollection of every major news outlet in the country sending some poor reporter to Las Vegas this month, every year, to stand in a convention center and talk about technology. This is CES, the Consumer Electronics Show. But it's more than just a collection of gadgets.
CES is a trade show where the biggest tech news of the year used to be announced...
Since 1967, throngs of stalwart techies—from retail buyers to financial analysts, journalists and just straight-up enthusiasts—have journeyed to the show, hoping for a glimpse of the newest developments in consumer electronics. And they used to get it: CES has a storied history of important announcements, the most recent of which occured in... well... let's say 2009.
...but not so much anymore.
The Palm Pre and Web OS made huge waves at CES 2009; Microsoft's Xbox, unveiled in 2001 was another biggie. But truly important announcements don't really happen at CES anymore. What used to be a rare opportunity to get the entire industry in one place to disseminate information has been made somewhat outdated by the instant communication the Internet affords. Major companies—notably Apple, Microsoft, Samsung, and Amazon—opt instead for standalone events for their major announcements that themselves draw hundreds of attendees.