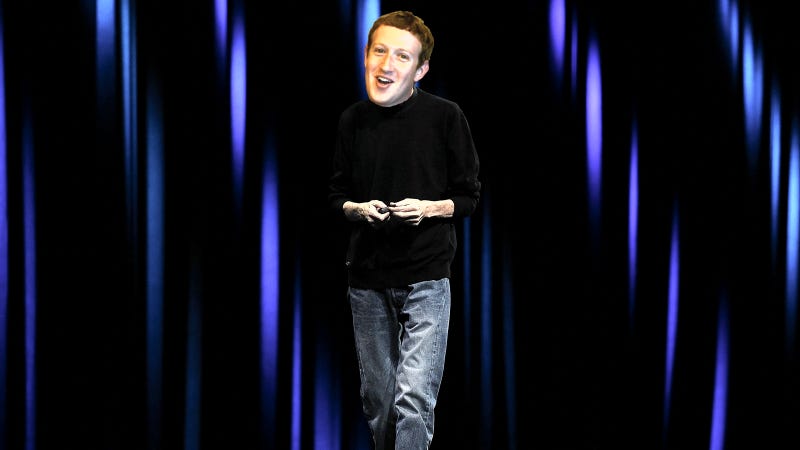 Tomorrow, Facebook will reveal to the press what it's been "building." What could it be? Zuck rarely invites us to his corporate home, so it must be special—and here are our best guesses.
The invitation itself is light on clues—Zuck & Co. need to take some pointers from the Cupertino Crew—so trying to decipher it like Apple invite-style hieroglyphics probably won't yield much. But the claim that Facebook has been building something suggests this is more than just another feature update or app refresh—in all likelihood, it's an entirely new thing. At least we hope. Or I am on a plane to San Francisco for nothing.
So what might Facebook be building? A hovercraft? New emoticons? Or maybe this stuff:
Facebook Search
Mark Zuckerberg wants Facebook to be the Internet, not just a big part of it. And you sure as hell can't conquer the web without search, an area where Facebook happens to be pretty deficient right now. Trying to search for anything other than your friends is a chore, frustrating to the point of trivial. But think of the potential: searching for music that's annotated with the music picks of your friends. Looking up local sushi for a business lunch with results that incorporate your coworkers' reviews. And so forth. Google's tried "social search," and it's ended up pretty terribly, because nobody uses its social network. But everyone you care about is already plugged (and deeply invested) into Facebook.