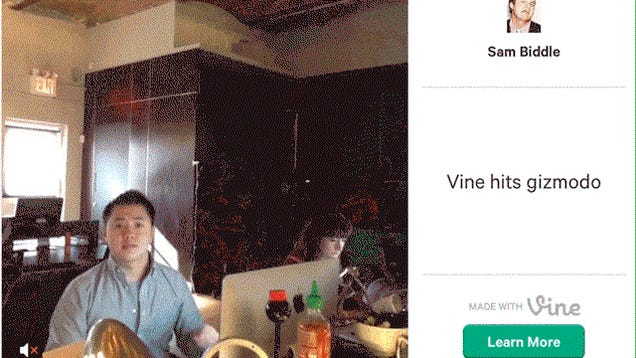 Vine, Twitter's new micro-video sharing... thing, is temporarily down, buckled beneath the weight of desk recordings.
A Twitter spokesperson says the self-downing is temporary, but without the ability to post to Twitter or Facebook, there's no reason to use the app.
We're temporarily disabling Twitter and Facebook sharing. It should be back soon. Thanks for your patience!

— Vine (@vineapp) January 24, 2013
So this is something that needs to be fixed—particularly on day one.