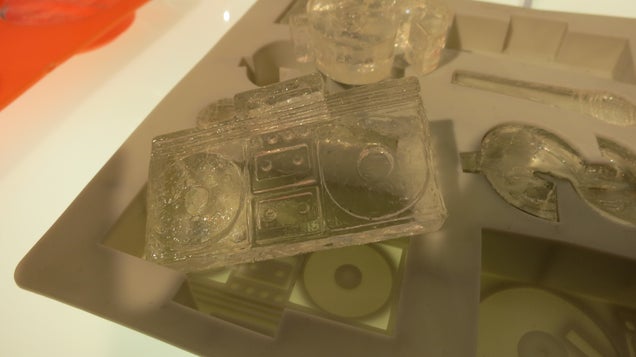 S
The New York International Gift Fair—a trade show for gifts, home goods and other stuff—has a crap ton of scarves, an entire floor devoted to candles, and loads and loads of items your mother would consider sticking in your Christmas stocking. But also? A lot of cool products that you'll see popping up all over the place in the coming year.
Our friends from Gamago (the guys behind so many wonderful inventions) gave us a behind the scenes look at the trade show the day before it opened. Here are some of the best things we saw this past weekend.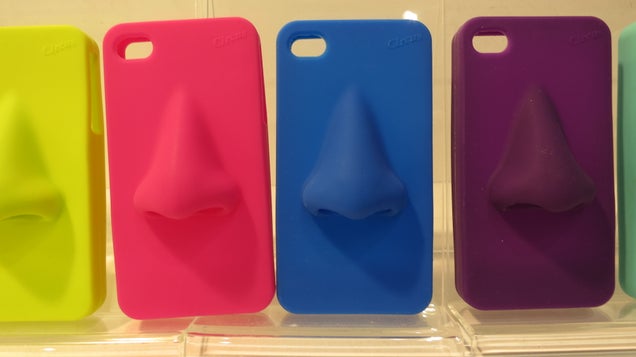 S
You can pick your nose, you can pick your friends, and you can also pick your iPhone case. This was the booth for Pochi, a Japanese company, and by far one of the best things in the entire show. You can buy this case
here
.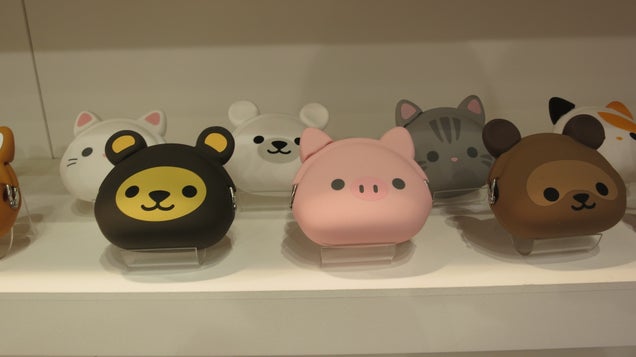 S
Pochi had cute silicon coin purses in all colors and sizes. The animal ones were the cutest. They even sell an adorably tiny coin purse to fit your ear buds in.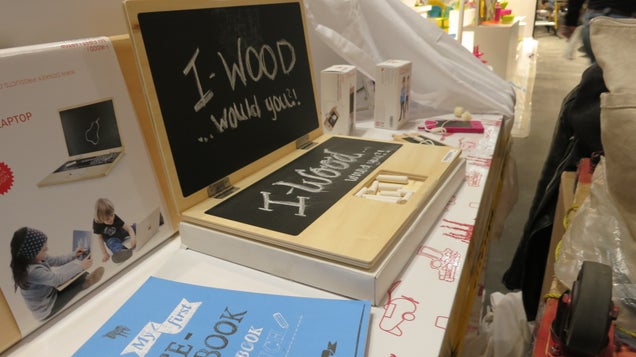 S
If you think there's something wrong with giving a small child an iPad you'll dig this chalkboard laptop. It's called the iWood, and it will save you from worrying about whether or not your tween is conversing with some creepy asshole on Facebook.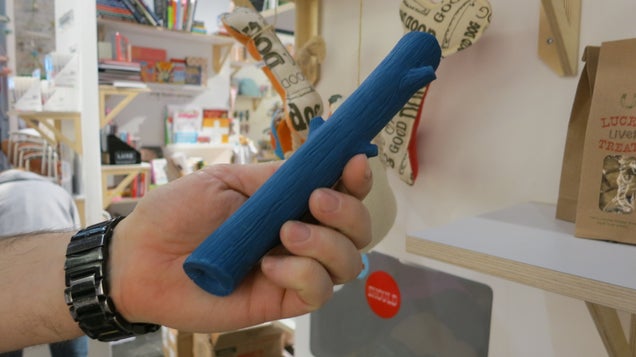 S
Another thing the NYGF had in spades? Awesome dog toys, like this rubber stick.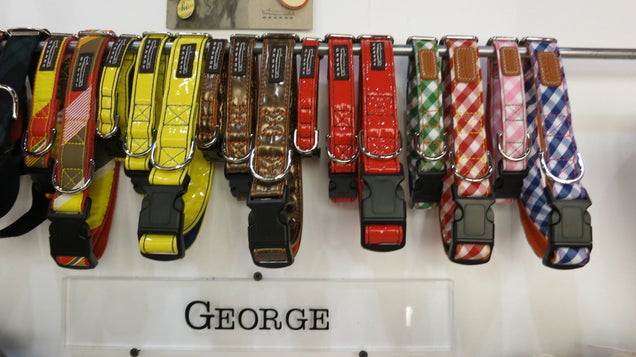 S
And dog collars.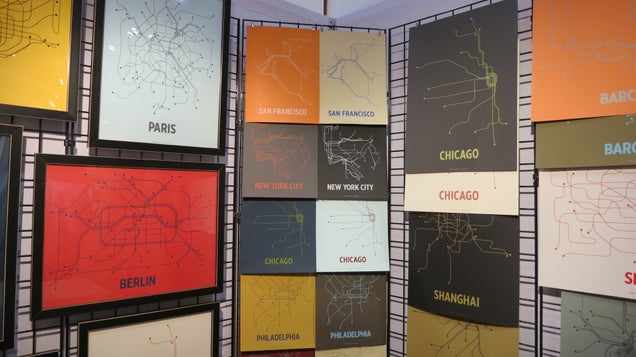 S
There was also an entire section devoted to posters and paper products. You already know we're a fan of these elegant transit maps.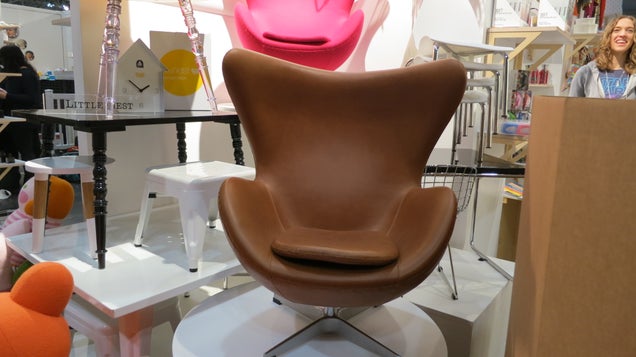 S
This is an office chair for your toddler. Just imagine a five-year-old, dressed to the nines in a suit and tie, chomping on a cigar, sitting in this leather seat in a tiny office. Super cute. And scary.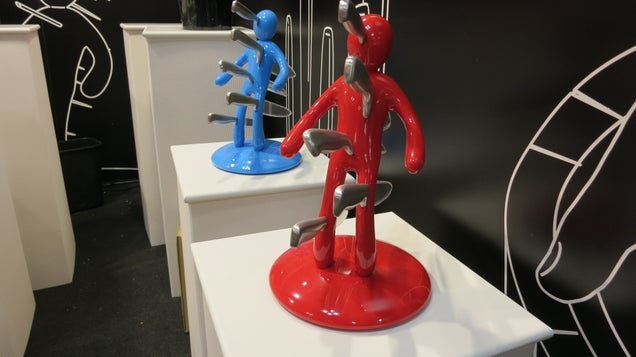 S
The Ex is just silly, but also an awesome way to store your knives.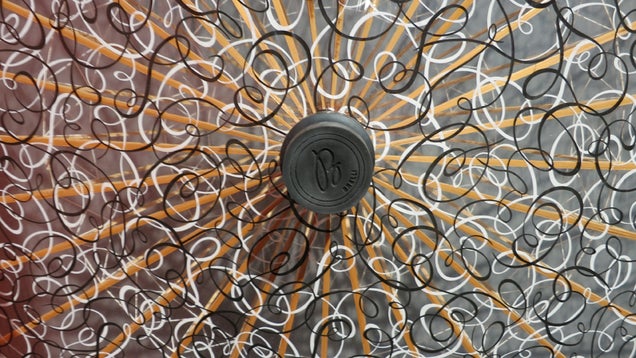 S
A paper parasol would last about two seconds in the rain, but Brelli—the durable plastic version—can withstand winds of up to 40 miles per hour. And it's adorable.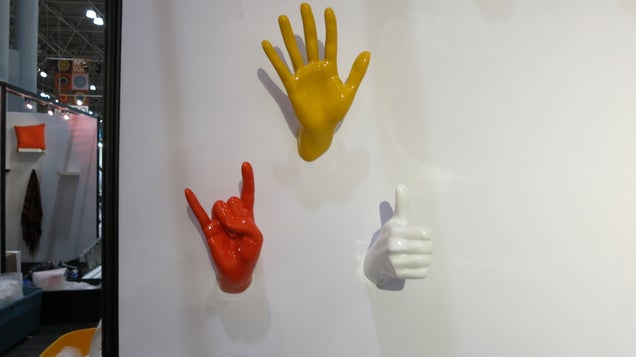 S
I would like to hang these all over my house.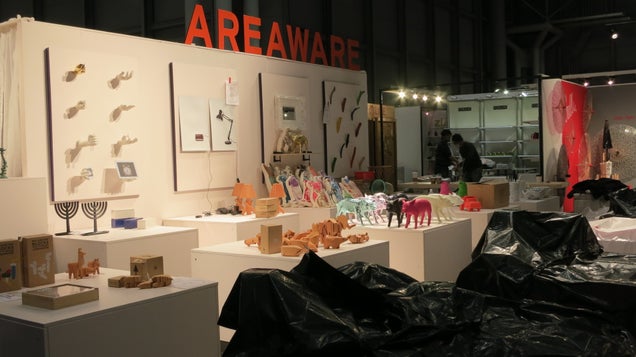 S
Lots of big name design-focused houseware companies are at the NYGF this week. Here's Areaware's booth.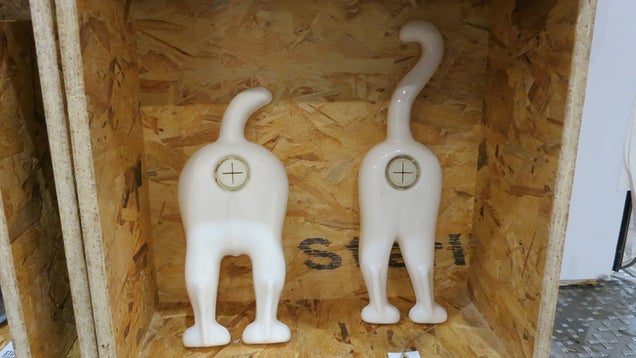 S
Like crass things? Donkey has 'em in high supply. These cat butt plug protectors were the best ones. At least we think those are for plugs.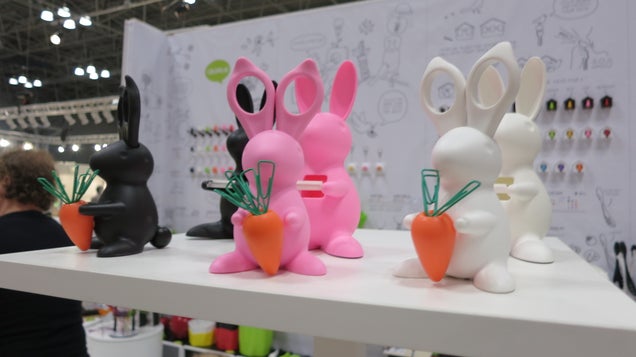 S
You know what else the Gift Fair was full of? These adorable little bunny paper clip holders from Qualy.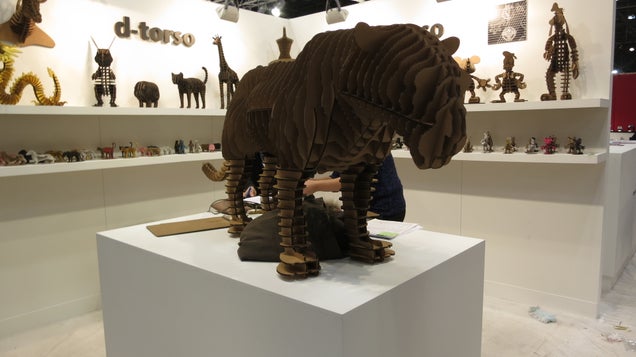 S
At certain points, the NYIGF is just straight weird. A giant tiger made out of cardboard? Sure, why not! Those dumb moose head trophies have been popular for a while.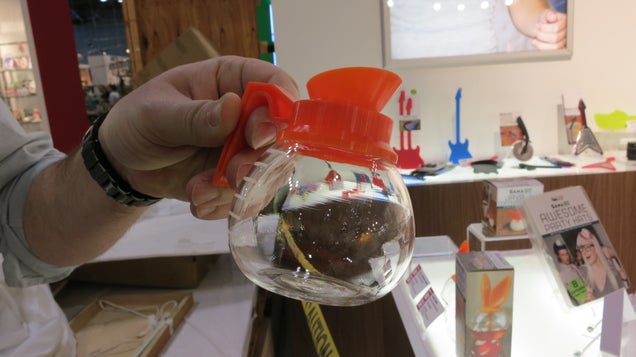 S
How about a tiny diner-style coffee carafe to hold your cream? This is from Gamago's new crop of stuff.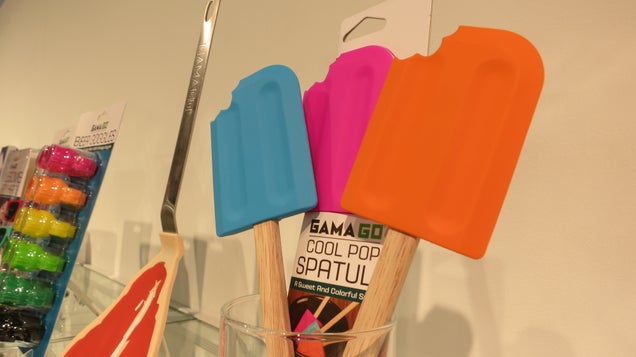 S
And for another endearing Gamago product, popsicle spatulas.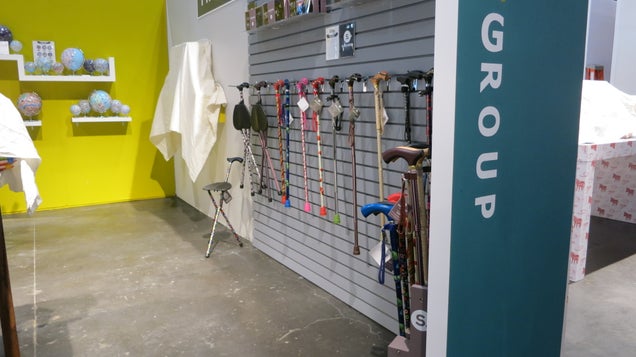 S
This booth literally just sold canes. Not pictured: the booth that sold only trashcans.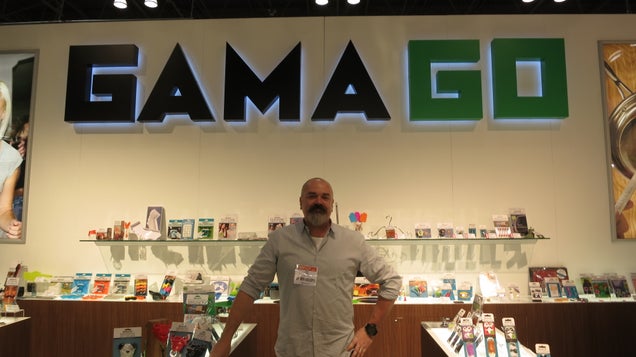 S
This is Greg Long, creative director and co-founder of Gamago, and also our fearless tour guide.
The NYIGF runs through January 30 at the Javits Center.